Nearly two years after we first learned about CRN 138, a pretty secretive superyacht under contract, we are getting more details about the design. Better yet, we can finally see the exterior lines, as well as some looks at the interior the owner wants.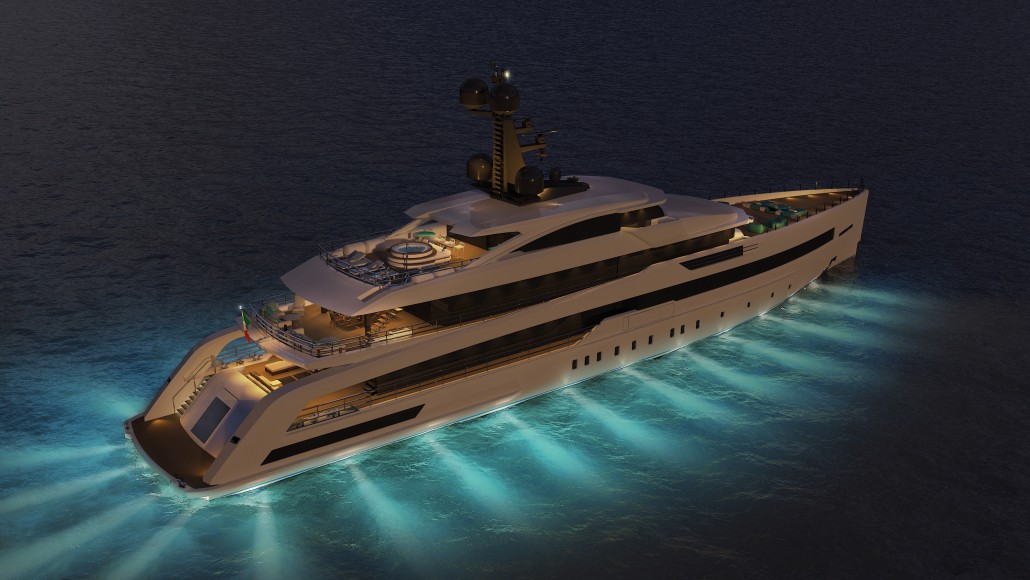 CRN announced the yacht in January 2018, a 203-footer (63-meter). At the time, it would only say that styling comes from Omega Architects, with whom it had collaborated previously. No full profile views were available, just a sketch—until now, as seen below. CRN 138 reflects an overall sporty look, with some features that Omega Architects has incorporated on prior designs. In particular, see the large openings aft along the main deck.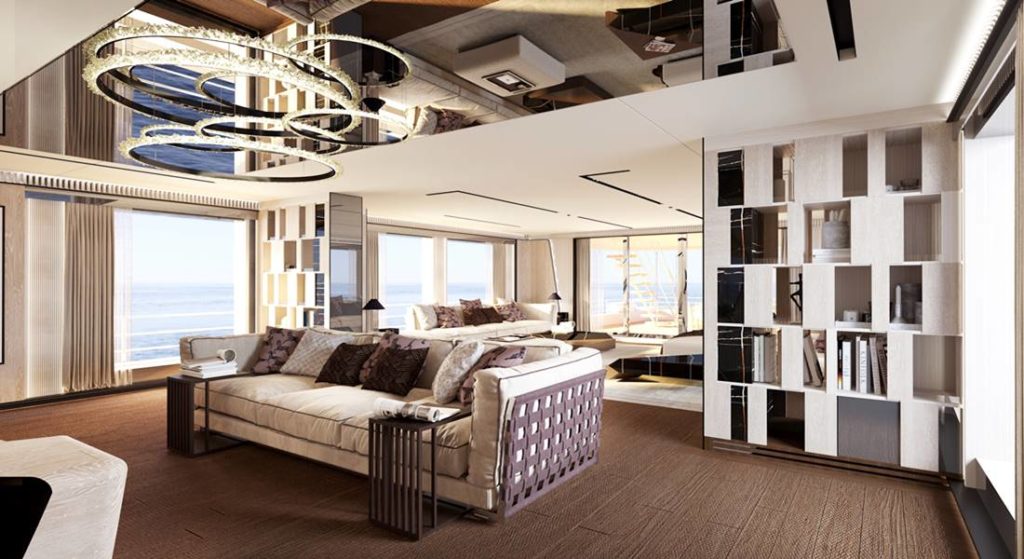 In addition, when the shipyard first revealed the CRN 138 project, it named Pulina DNA as the interior designer. Now, it says interior design is from Pulina Exclusive Interiors, a company with the same founder, Alessandro Pulina. He worked for a decade at Azimut-Benetti before striking out on his own.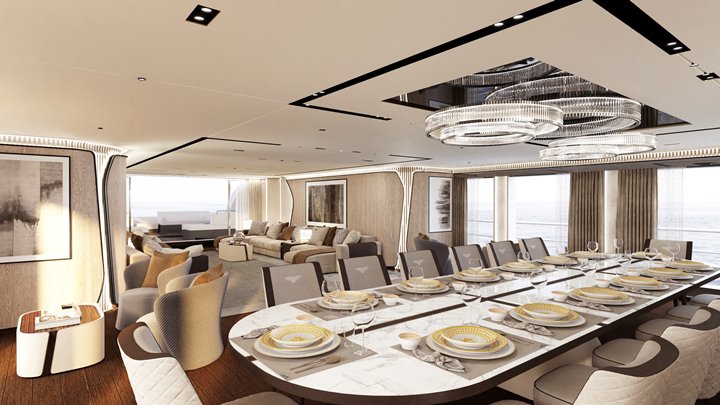 Speaking of striking, the megayacht has an eye-catching interior design. The owner and the Pulina studio are striving for a sophisticated ambiance throughout the decks and guest areas. For example, the illustration at top gives you an idea of what the skylounge will look like. Subdued, natural colors appear in furnishings, artwork, and more, both here and in staterooms. Wood soles in areas like the main saloon and formal dining area (below) as well as the skylounge carry on with the natural tones, too. In addition, judging from these illustrations, lighting design plays a big role onboard.
CRN 138, featuring a main-deck owner's suite and, of course, large panes of glass to bring sunlight into every deck, should see delivery in 2021.