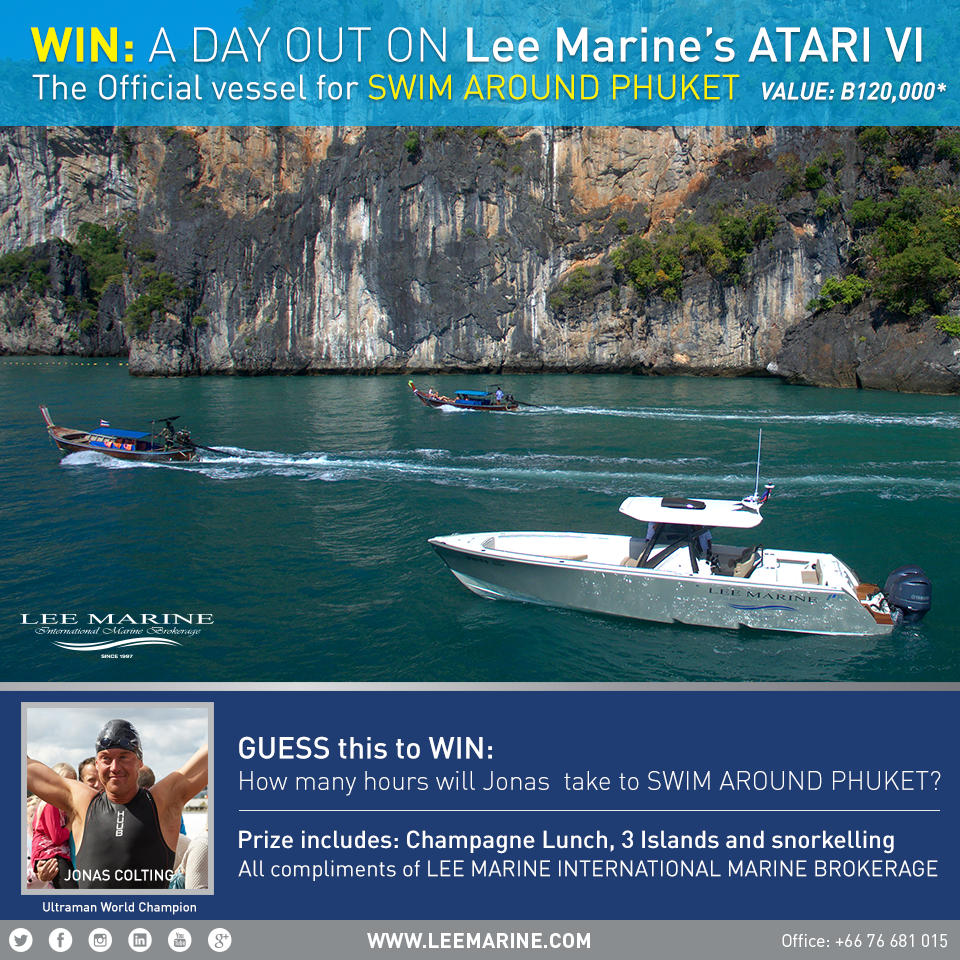 Lee Marine is sole sponsor of the support vessel for Jonas as he starts his SWIM AROUND PHUKET  ­̶  the hi-tech, carbon composite ATARI VI. The Contest saw many entries guessing how many hours/minutes will Jonas take to SWIM AROUND PHUKET?
THE WINNER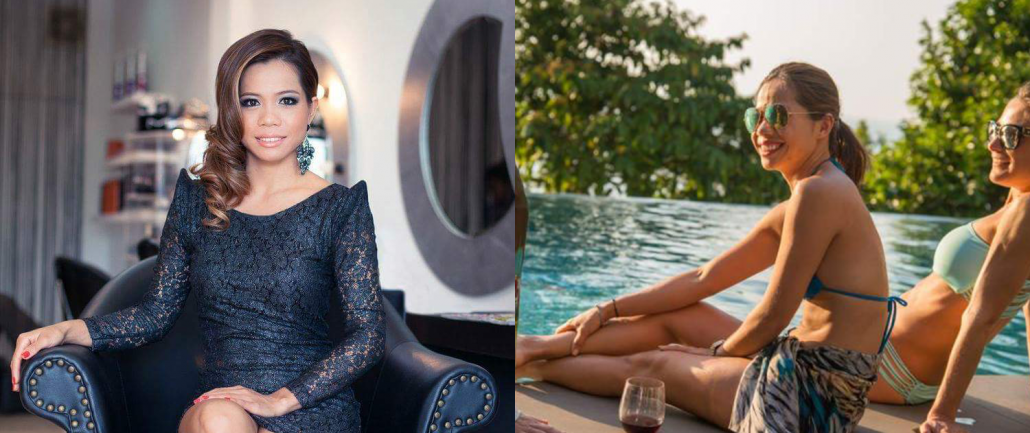 Congratulations Ms Tassaneeya Pumma (Kate) ! Get your sunscreen and bikini. You and a friend will enjoy a day on ATARI VI including lunch and whirling around to 3 islands in Phang Nga Bay. The Prize is worth B120,000. All compliments of Lee Marine International Brokerage.
THE Winning Guess of 41 hours, 5 minutes was closest to the actual time of 34 hours 13 minutes. The swim concluded after 8 stages over 8 days.
www.leemarine.com