CRN has spent this week preparing for the launch of its new 79-metre motor yacht CRN 135 in Ancona, Italy. Once completed, the project will be the second longest vessel ever built by the Italian shipyard after its 80-metre flagship from 2013,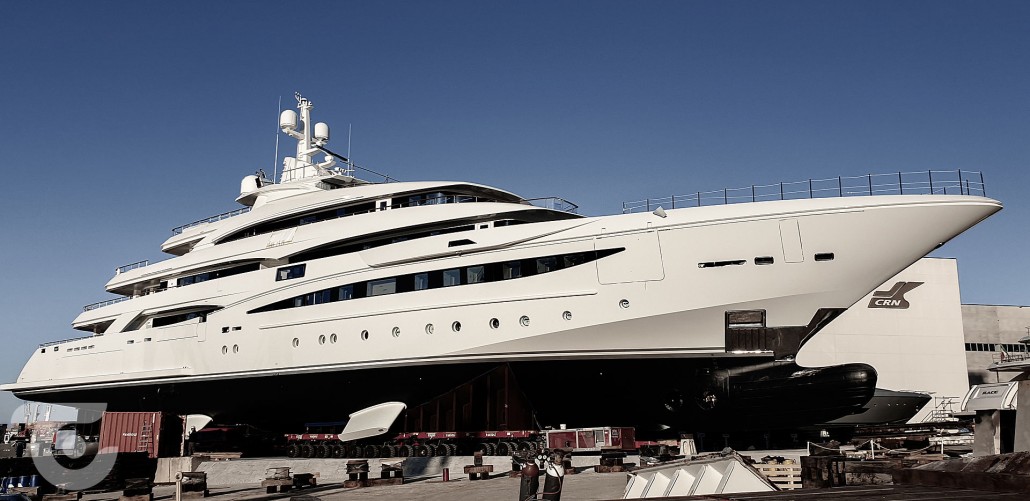 Designed by Studio Zuccon International Project, with an interior by Laura Sessa and engineering by CRN's in-house team, this 79-metre project will be characterised by large volumes, a sleek design and true Italian attention to detail. Inside, up to 12 guests can be accommodated in five guest staterooms and a master suite.
The construction of the project was represented by Richard Hodgson of Mega Yacht Solutions.
In true CRN style, the yacht comes with a lavish beach club that opens on three sides for a panoramic seaside experience.
CRN is currently building four additional projects ranging from 60 to 70 metres in length including the recently-announced 60-metre CRN 141 set to be completed in 2022.
Source https://www.superyachttimes.com/yacht-news/yacht-crn-135-ready-for-launch
Written by Charl van Rooy