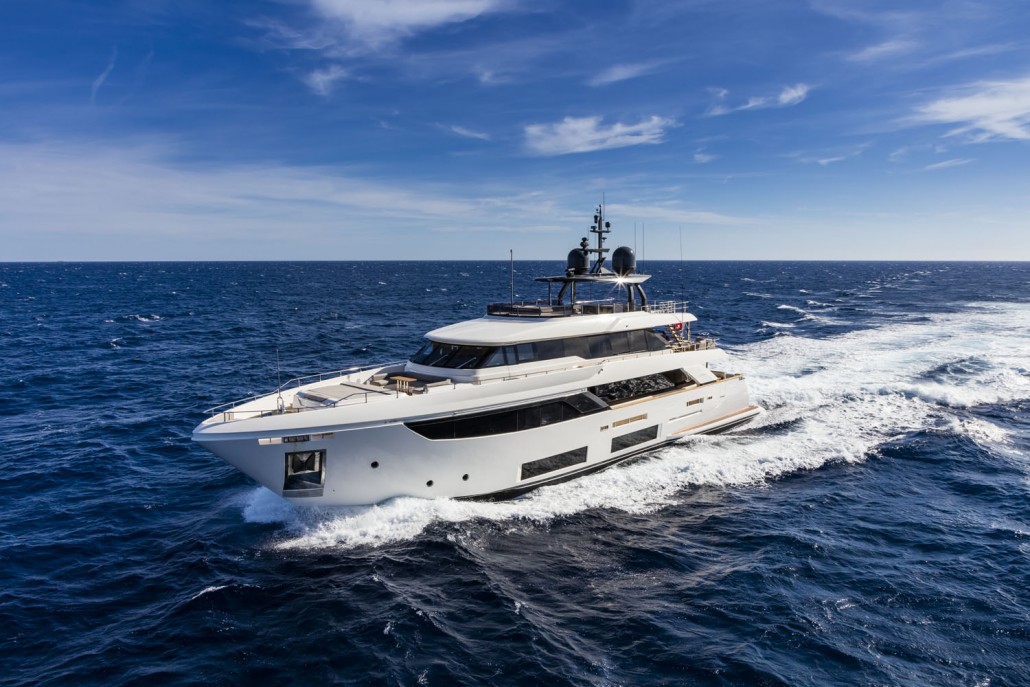 Five, Ferretti Group's superyacht Custom Line's Navetta 33 were sold before its initial launching in Ancona mid June this year. Lee Marine, attending Cannes Yachting Festival 2017 last month, added another sale of the new Navetta 33m (108.3 ft.) yacht to an Asian owner.
The Custom Line's semi-displacement superyacht delivers top performance of its class in terms of seaworthiness and stability with a range of 1850 nautical miles.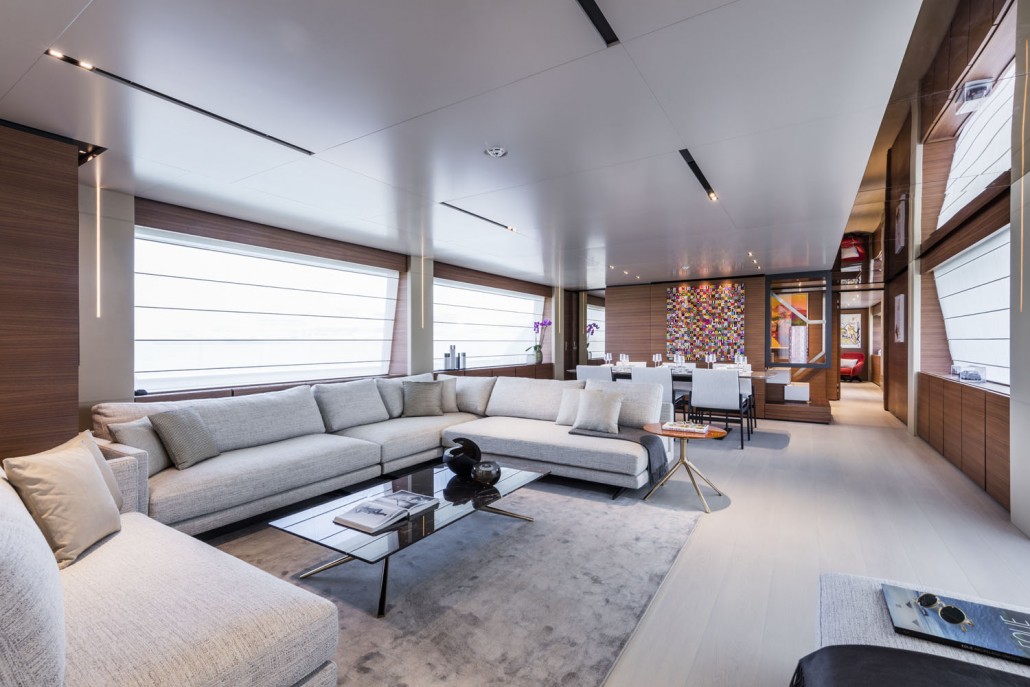 Spacious areas across all 4 decks include the wide-body master suite forward on the main deck, and the four guest cabins on the lower deck.
The sliding windows on the aft upper deck, the lounge areas and interior and exterior dining areas are sizeable and bright. The sun deck with Jacuzzi and large sun pad enhances total privacy.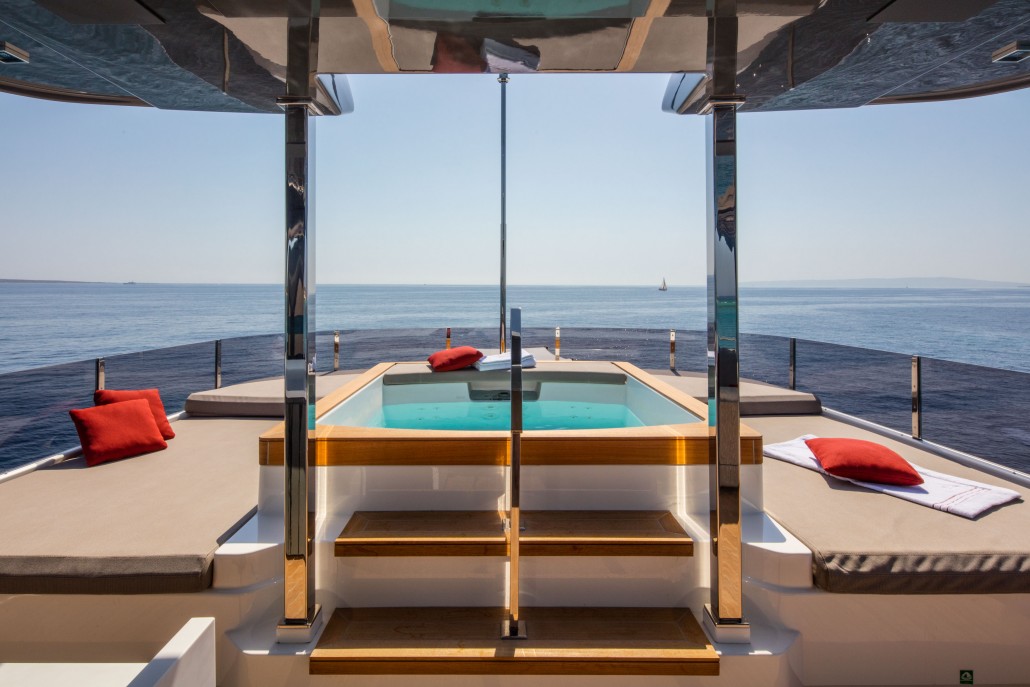 The Navetta 33 features all the technical innovations that characterise all Custom Line's latest models: the patented DMT system for optimal use of the stern area includes beach club; VOTIS software to provide the most flexible and practical on-board infotainment systems; and an integrated wheelhouse for safe monitoring of the systems and equipment on board while under way.
Three engine options available include: MAN 1,400 HP (chosen by this owner), MAN 1,600 HP, or CAT 1,622 HP, all EPA Tier 3 certified.   Further comfort and safety solutions when mooring and at anchor include the electro-hydraulic stabilising fins, fitted as standard, and optional Seakeeper gyro stabilisers.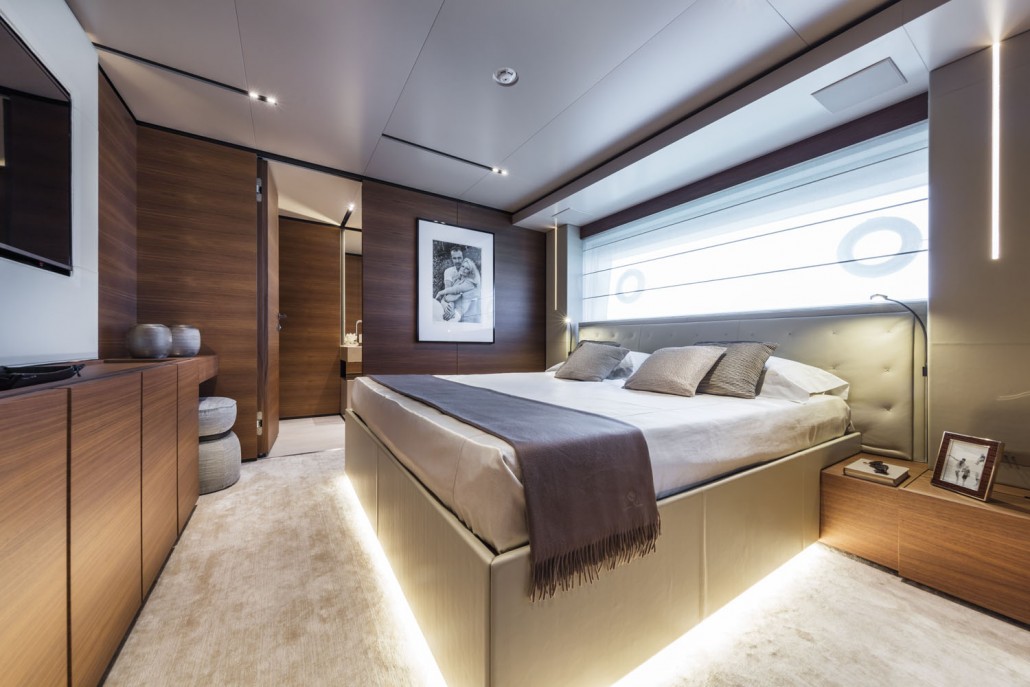 Lee Marine's Yacht Sales Executive, Marcus Overman who sold this gem of a yacht states, "We are extremely excited to announce the sale of this brand new model – Custom Line Navetta 33m and, that she will be coming to Asia. Custom Line has always a very strong following in South-east Asia. With this new generation design, we are already seeing increased interest in this modern, semi-displacement platform. Many of our experienced owners are now moving from planing hulls to boats that offer more comfort, space and range. The Custom Line Navetta range is the perfect solution."