Feadship has announced the launch of 73m 'Hasna' built for an Australian client…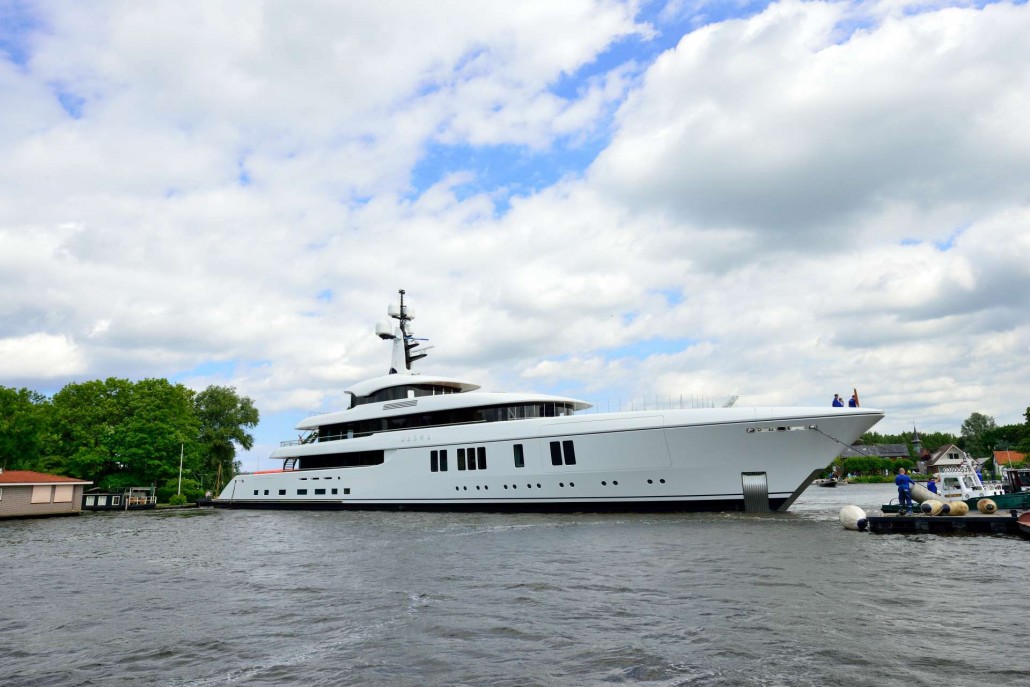 Leading Dutch superyacht shipyard Feadship has announced the launch of its latest superyacht, 73m motoryacht Hasna. Described by the shipyard as "a true family Feadship", Hasna is the first yacht the shipyard has built for an Australian client.
Due to the family orientation of the superyacht, her design and layout has been created with this in mind, while also ensuring that Hasna will be a good fit for the charter market. As a result, Hasna will blend a variety of 'home-from-home' entertainment features and beach style interior created together with RWD.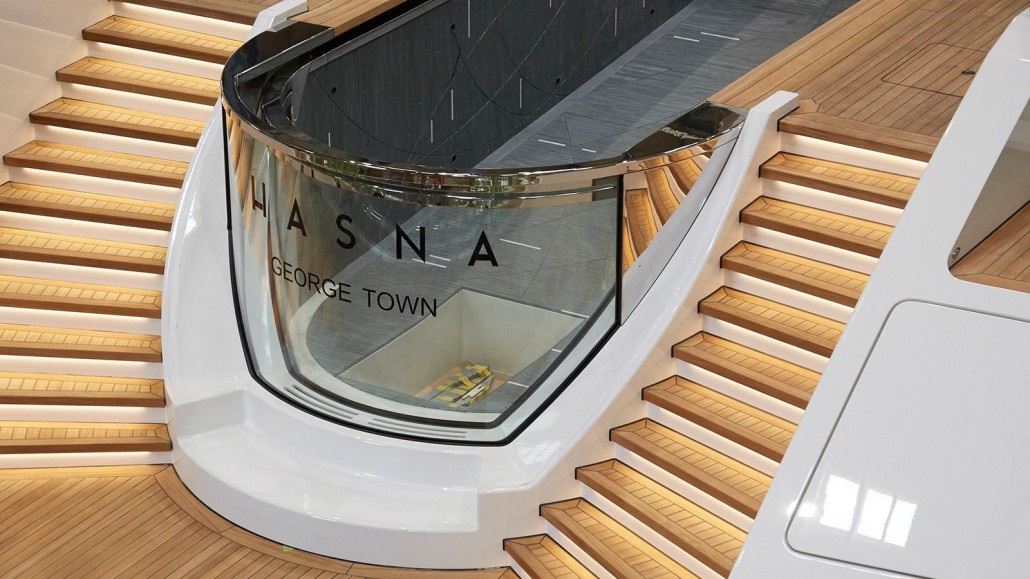 One of the innovative new ideas on Hasna includes the relocation of the engine room, which has been placed forward of the lower deck suites so that guests can have a direct connection with their beach club. This arrangement has also left adequate space for a deep 8m swimming pool on the aft deck.
"The story of this Feadship very much revolves around the journey of the client and his family," says Jan-Bart Verkuyl, CEO of Van Lent. "He was the first owner ever to give a speech at the start of the build to the entire workforce, sharing his life story and why this Feadship would be so important to him and his family."
Verkuyl explains that the owner and his family were extremely involved in the build, and that the owner flew a number of his friends to the shipyard in order to share the experience of the construction process.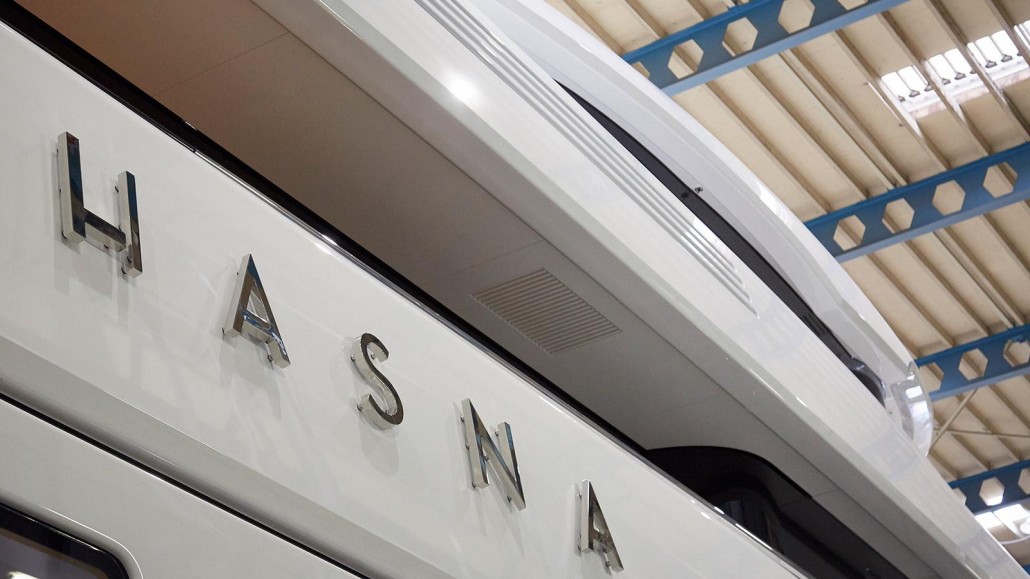 "The brief was to create a timeless exterior profile with lots of subtle details, many of which are inspired by an automotive aesthetic," explains Charlie Baker, project manager at RWD. "Hasna's profile has an understated elegance interrupted by standout features such as the giant swimming pool on the aft main deck with its infinity waterfall and curved glass sections," continues Baker.
With 16 superyachts currently under construction, Feadship holds a 27.1 per cent stake in the Dutch global order book. According to Superyacht Intelligence, by the end of the year, Feadship is predicted to have delivered a total of five superyachts with a combined LOA of 307.8m.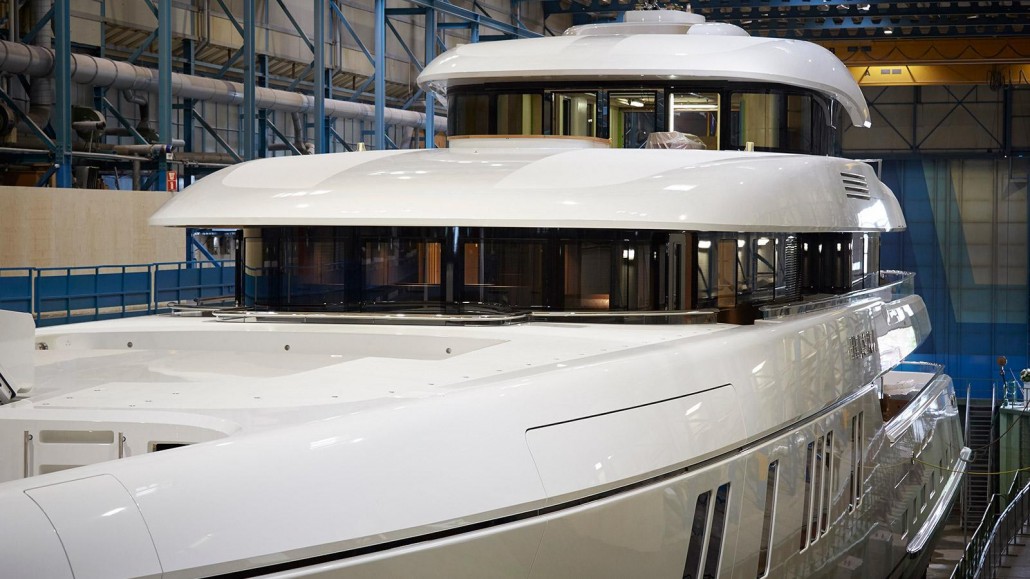 "The owner has been visiting boat shows for over 20 years leading up to this moment," says Hasna's captain, Steve Barker. "Having owned and chartered other yachts, he ultimately chose Feadship for his first large build based on a conviction that quality and value for money are paramount. He was not disappointed."
Barker concludes, "The owner sees Feadship as the Pinnacle of custom yacht building – and my experiences here during the build have confirmed that."