Nui Beach – Phuket
Phuket 'Secret' Beaches
Nui Beach is one of the most beautiful 'secret beaches' in Phuket. Renamed Water Beach Club after the company that takes care of it, this 120 m strip of sand dotted with large boulders is located roughly 3 kilometres through the jungle after Kata-Karon Viewpoint, on the road linking Kata and Nai Harn beaches. Nui Beach is really a tropical dream destination come true: perfectly maintained and cleaned up by the staff of Water Beach Club, it features a bar/restaurant, as well as many activities – snorkelling, beach volley, sea kayaking, and a stylish spa at which you can have a massage and enjoy a sauna.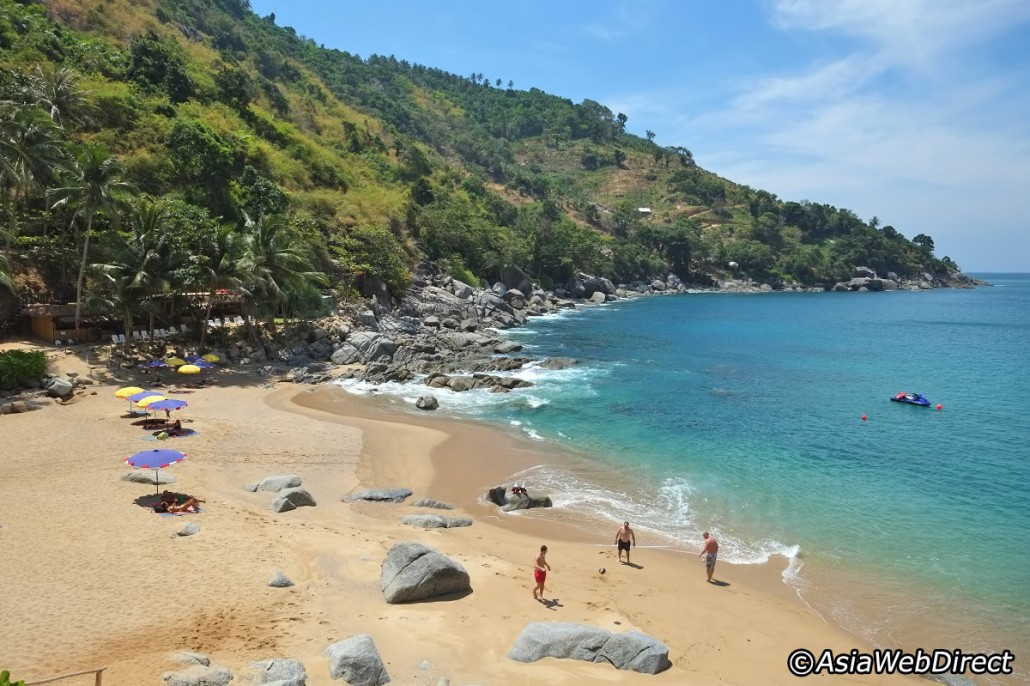 Nui Beach Highlights Nui Beach has buildings on several levels down the hillside, most of them built from bamboo and thatch. On the way down the hill to the beach, you'll also pass through a small coconut grove. A natural stream from the mountain ends with a pretty two-level pond, where visitors can enjoy refreshing dip. This is at the foot of an elevated area, which also features a spa that overlooks Nui Bay. Equipment is available to rent at Nui Beach includes snorkelling equipment (250 baht), sea kayaks (300 baht). A massage (any type – foot, oil, Thai) is 600 baht per hour.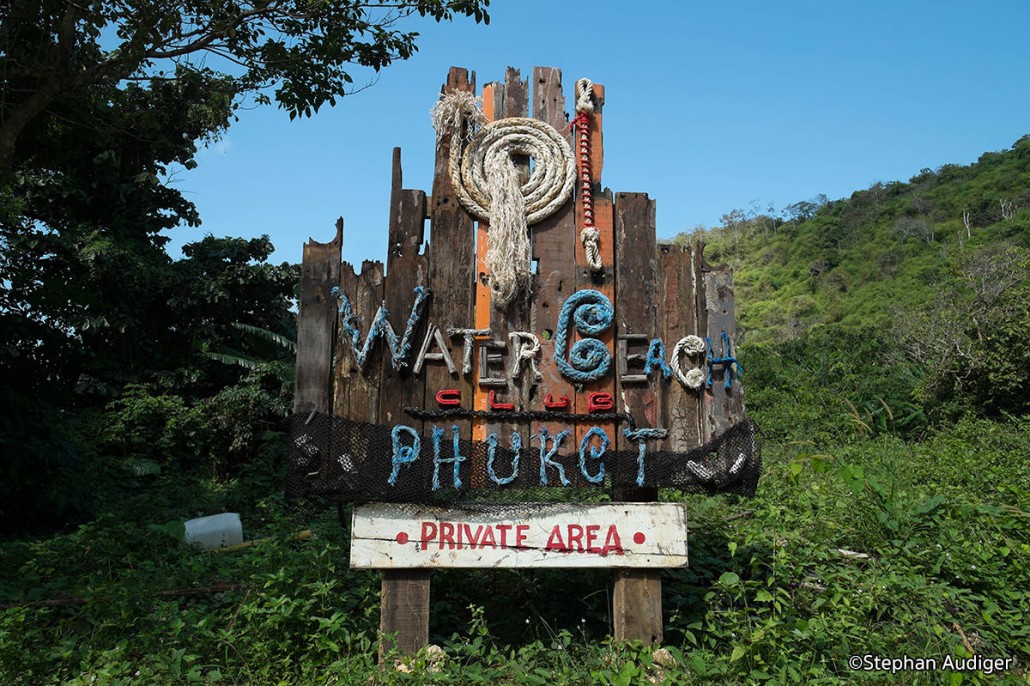 Water Beach Club Bar & Restaurant Water Beach Club restaurant & bar has a short menu of classic Thai and international dishes such as fried rice and fried noodles (with seafood, prawns, squid, chicken, or pork) at 200 baht; sandwiches (tuna, fried egg, or crab stick) at 200 baht and pasta (Bolognese or Water Beach) also at 200 baht. Despite the remoteness and simplicity of the place, the food is excellent quality and tastes great. The drinks list hosts the usual suspects: soft drinks at 60 baht, Thai beers at 100 baht – Heineken at 120 baht, and fruit shakes at 150 baht.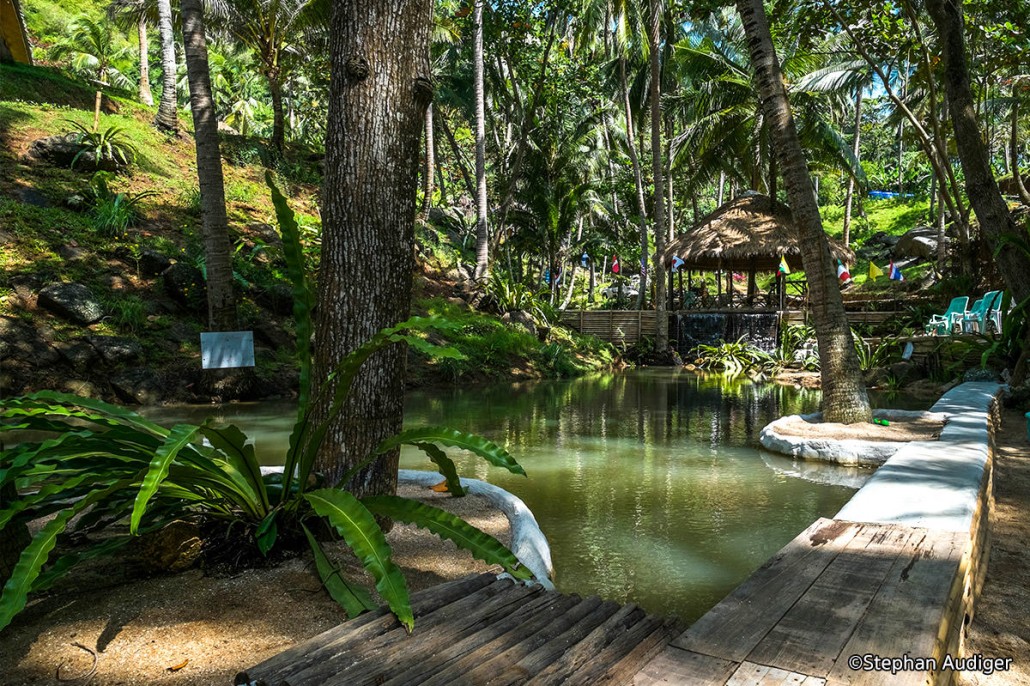 Getting to Nui Beach Take the dirt road to the right, some 350 metres after Kata-Karon Viewpoint when heading south toward Rawai/Nai Harn; you will find a parking area approximately 1 km from the main road. From there, you can choose how to get to the beach. The access to Nui Beach is free if you decide to go there by yourself on foot or with a moped. It roughly takes 15 minutes to walk down to the beach. The slope is steep. It is bumpy terrain, and features rocks of various sizes, gravel and sand. If you are not confident in your driving skill, you'd better take the pickup truck waiting at the parking area at the top of the hill. It will take you down safely to this secluded beach. The price for a one-way transfer is 100 baht per person. Nui Beach (Water Beach Club) is just the right place if you want to escape the crowds and spend a day surrounded by picture-postcard beauty. The fact that Nui Beach is run by a private company may not be in tune with the actual government policy, but tourists visiting this lovely beach do not mind if it's legal or not.