Flavors of the elements at our Mai Khao restaurants.
Our signature grill serves up fresh flavors in an inspired setting. Enjoy light seafood dishes and salads for lunch. Explore the world of Himalayan salt brick cooking, 99% pure, and heated to 200 degrees to grill meats and fish to exquisite perfection.
Sea Fire Salt serves up the exquisite barbeque and grilled dishes, steaks and kebabs as well as various fresh cold seafood. Grilled seafood dishes are served on salt brick, with a Salt Sommelier to advise on which type of salt would be most suitable for your meal. Signature dishes include seafood in a bucket and Sea Bass cooked on a salt-brick. This classy yet laid-back restaurant features a modern chic design with both indoor and outdoor seaside dining areas. A comprehensive wine and cocktails menu offers a wide range of beverages to enjoy while watching the sunset. The restaurant is located in the Anantara Mai Khao Phuket Villas on Mai Khao Beach, a short drive from Turtle Village Shop & Cuisine, and within 15 minutes car ride from Phuket International Airport.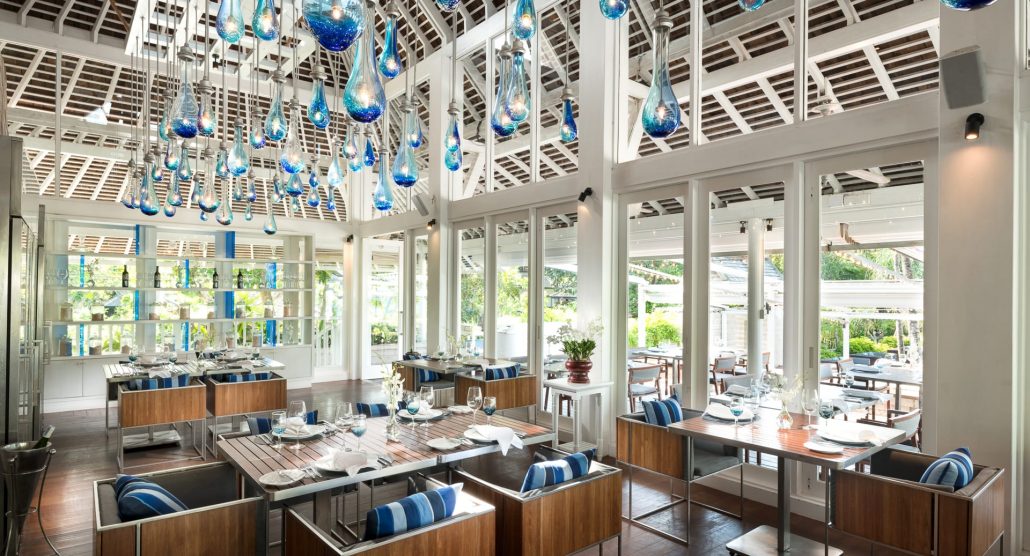 MENU HIGHLIGHTS
CAULIFLOWER
Hazelnut cream, roasted cauliflower, light shallot vinaigrette, and brown butter.
MONKFISH CHEEKS
Rolled in Prosciutto di Parma, beetroot segment, and citrus butter. Recommended with black pepper and lime salt seasoning.
WAGYU TOMAHAWK MARBLING 6
Darling Downs Wagyu Australia's best steak served with creamy truffle potatoes, grilled asparagus and corn cops.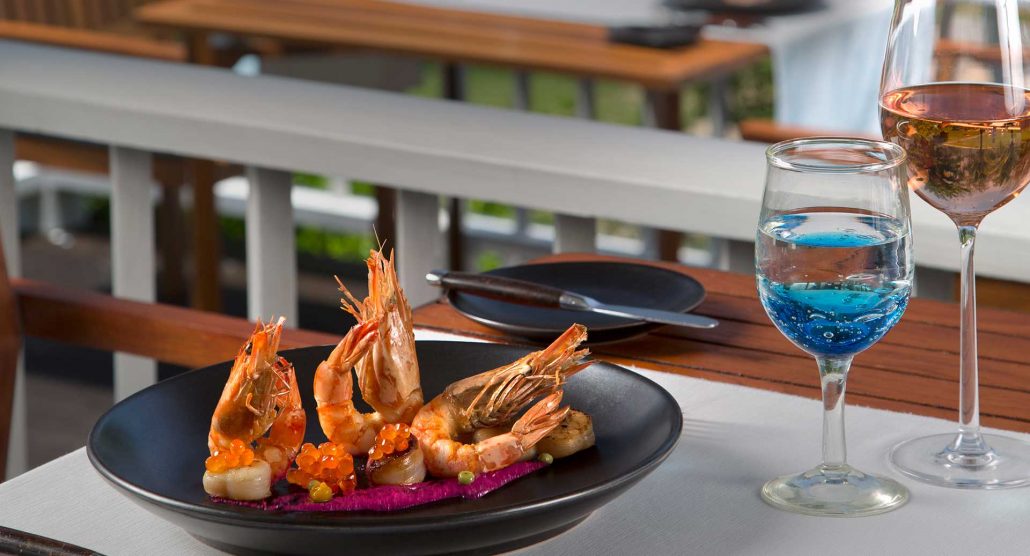 Location
CR: https://www.phuket.net/directory/profile/sea-fire-salt/