Located at the beachfront of Twinpalms MontAzure, in Kamala, Shimmer Beachfront Restaurant Phuket offers a relaxed, yet good vibe dining experience. Beside seafood such as Grilled Snapper and Southern Wok Fried Fish, this chic style restaurant also serves a selection of Soups, Salads, Rib Eye Steaks, Homemade Pizzas, Wagyu Beef Burgers as well as Thai favorites such as Wild Chicken and Phuket Pineapple Curry with Duck. They also offer dessert items and have an extensive drink and cocktail menu. On Saturday, they hold an enjoyable Brunch event, with a wide, refined selection of fresh seafood, salads, pasta, cheeses, and desserts.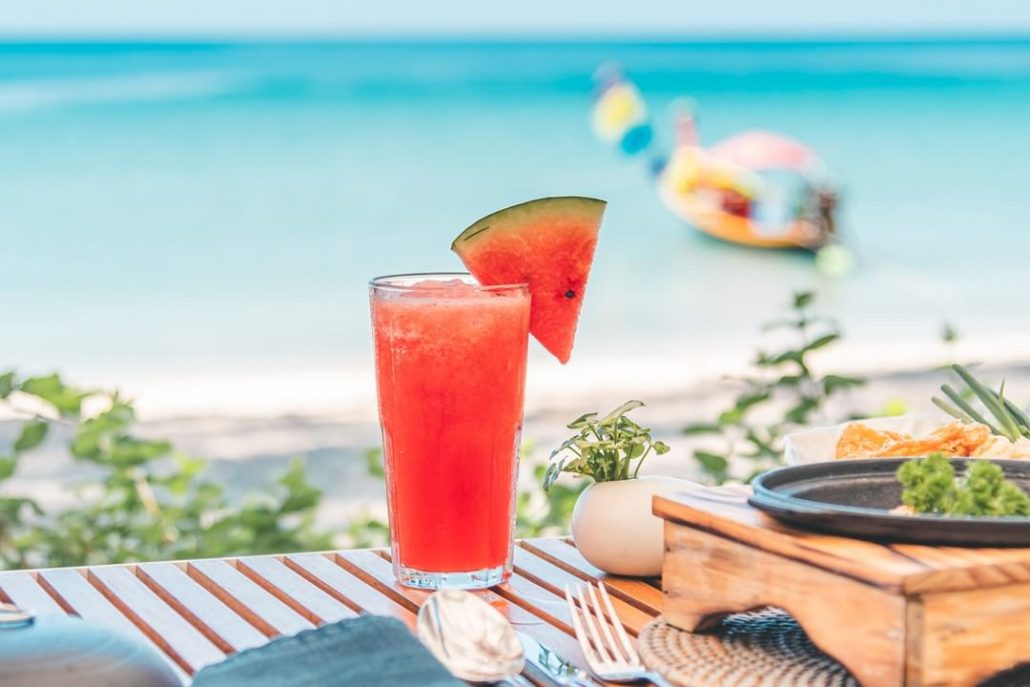 A sense of place and appreciation of the beauty of the sea is at the heart of everything we do at Shimmer Beachfront Restaurant. Located at Twinpalms MontAzure and offering uninterrupted dining experiences on Kamala Beach, the comfort of relaxing at Shimmer and taking in the view of the Andaman Sea allows for a seamless day of connecting with friends and family and sharing the delight of delectable cuisine whatever time of day.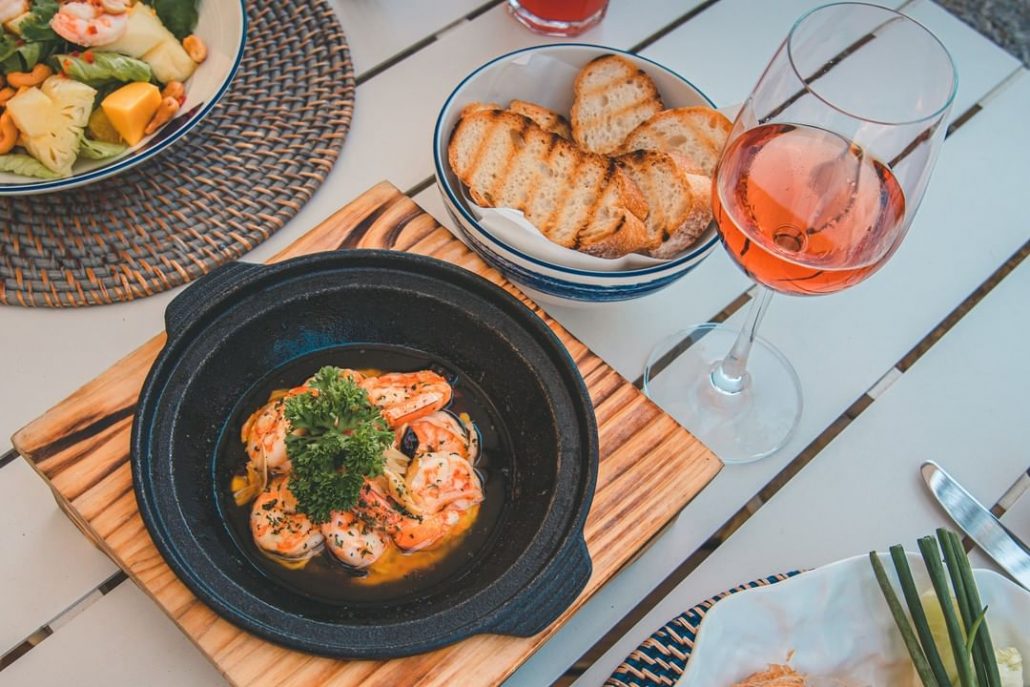 A celebration of the colors of the sea is incorporated in the design of Shimmer. The restaurant plays on shades of white and navy blue, using a minimalist line, aluminum elements, and natural wood finish. Sleek rustic and unpretentious, the focus is on the view and the magnificent proximity to the ocean.
Limitless relaxation and chilled out vibes await you at Shimmer Beachfront Restaurant. Whatever and however you choose to dine is over to you, we are delighted to serve you a colorful selection of cuisine, a top-notch wine list, and scrumptious cocktails, all in a very laid-back, chic, and comfortable seaside setting.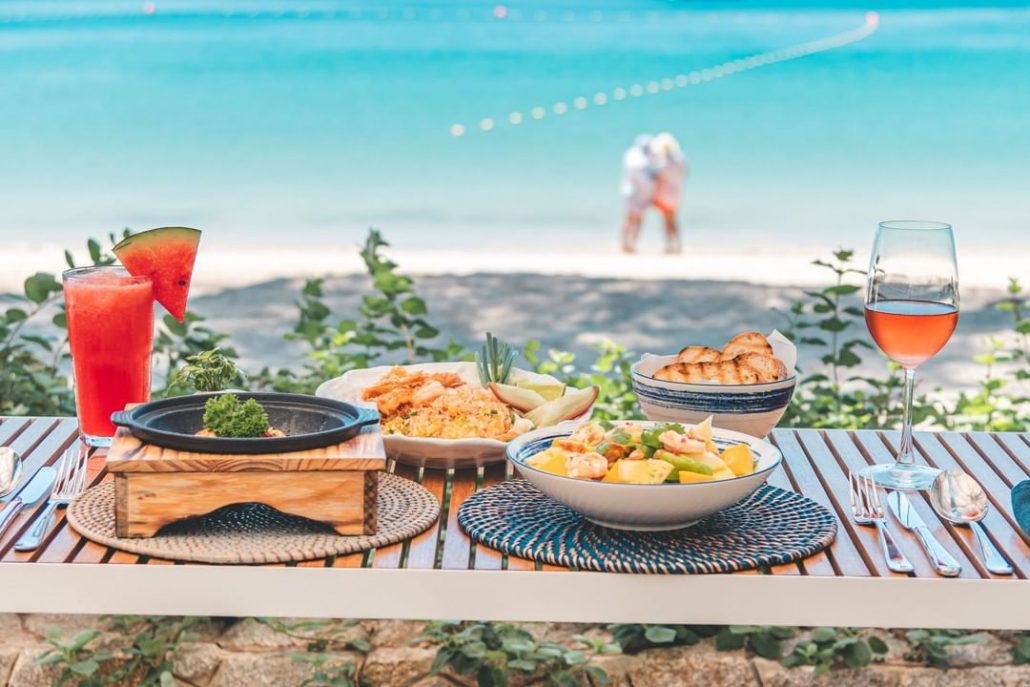 As the sun rises, flavorsome breakfast is served from a continental selection of fresh pastries, accompanied by an à la carte menu. At lunch the menu is bright, fresh and zesty to please all tastes. Vibrant salads, juicy burgers, and an excellent offering of Southern Thai cuisine all make the cuisine at Shimmer as intriguing as it is delicious. Saturday afternoons are best spent appreciating an unhurried brunch with loved ones, with all the trimmings from noon until 3pm. We also offer fresh juice, coffee, crepes and ice-cream to those who are enjoying time on the beach.
CR: https://www.phuket.net/directory/profile/shimmer-phuket/