Terms & Privacy Policy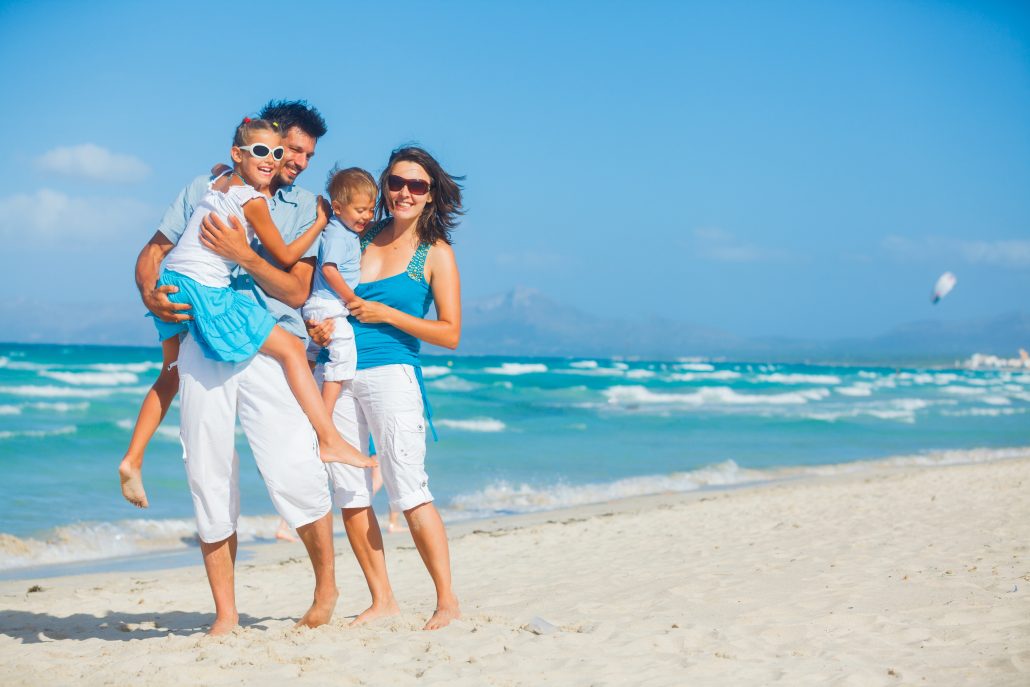 Lee Marine and all its subsidiaries and/or affiliates (collectively, "Lee Marine") respects your right to privacy. Lee Marine collects information from its users at several different points on its website. Other than for specific purposes as agreed with the user, the information that is collected through these websites is used for marketing and analysis purposes only. This Privacy Notice explains who we are, how we collect, share and use personal information about you, and how you can exercise your privacy rights. If you have any questions or concerns about our use of your personal information, then please contact us using the contact details provided at the bottom of this Privacy Notice.
We recommend that you read this Privacy Notice in full to ensure you are fully informed.
Who is Lee Marine?
Lee Marine is the world's foremost authority on yachts sales, yacht charter, charter management and crew services. As a group of companies we also offer extended marketing services to our clients in the form of digital & event marketing, publishing through our various in-house publications as well as public relations services to facilitate the sale, charter or management of yachts.
Important Disclaimer
THIS WEBSITE IS PROVIDED BY Lee Marine ON AN "AS IS" BASIS. NO WARRANTIES OR REPRESENTATIONS OF ANY KIND EXPRESSED OR IMPLIED ARE GIVEN (AND IF ANY SUCH WARRANTIES AND REPRESENTATIONS ARISE BY OPERATION OF LAW OR OTHERWISE THEY ARE HEREBY DISCLAIMED TO THE FULLEST EXTENT PERMITTED BY LAW) IN CONNECTION WITH THIS SITE OR ITS CONTENT INCLUDING WITHOUT LIMITATION THE COMPLETENESS OR ACCURACY OF ANY OF ITS CONTENTS. Lee Marine SHALL NOT BE LIABLE FOR ANY LOSS OR DAMAGES OR EXPENSES OF ANY KIND INCLUDING WITHOUT LIMITATION COMPENSATORY, DIRECT, INDIRECT OR CONSEQUENTIAL DAMAGES, LOSS OF DATA, INCOME OR PROFIT, LOSS OF OR DAMAGE TO PROPERTY OR CLAIMS BY THIRD PARTIES HOWSOEVER ARISING IN CONNECTION WITH THE COPYING OR USE OF ANY INFORMATION OR MATERIAL CONTAINED IN OR REFERRED TO ON THIS WEBSITE OR OTHERWISE FROM THE USE OF THIS WEBSITE (INCLUDING WITHOUT LIMITATION INFORMATION IN RESPECT OF THE YACHTS DESCRIBED ON THIS WEBSITE). Nothing on this website constitutes advice, nor does the transmission, downloading or sending of any information create any contractual relationship. Prices and indications as to the availability of yachts, captains and crew on this website are given for guidance purposes only and are subject to change without notice. Lee Marine is not responsible for the content of external websites that link to this website or which are linked from it.
Analysis
Information gathered through this website will be held in a database and will be used periodically to assess the success of the website and to monitor its activity. When a user requests a page from the website's server, the server automatically collects some information about the user's system, including the IP address. Lee Marine collects the minimum information necessary to ensure its services work successfully and reliably, and to monitor activity on its websites so that it can continually assess and improve them. Lee Marine uses stats to analyze traffic to its websites. Our stats do not create individual profiles of users and only collect aggregate data.
Marketing
Lee Marine asks for information from users of its websites. Information gathered through its websites will be held in a database and will be used periodically to assist in the various marketing activities of Northrop and Johnson. Users' information may be shared with companies which are within the Lee Marine network of companies, but Lee Marine does not disclose users' information to any other third parties.
Data collection
Lee Marine collects data to operate effectively and provide you with the best customer experience possible.
Some of this data will have been provided directly by you, such as when you create an account, subscribe to a mailing list, submit an enquiry relating to Yachts for Sale or For Charter, register for an event, enquire about a subscription to one of our publishing products, or specifically enquire with us for a particular service.
We'll also get some of the data by recording how you interact with our products and services, for example, using technologies like cookies as explained further under the heading "Cookies" below.
You have choices about the data we collect. When you are asked to provide personal data, you may decline, but if you choose not to provide data that is necessary for Lee Marine to provide a service, you may not be able to use that service or get more information on a particular product for sale or charter.
The data we collect at Lee Marine depends on the context of your interactions with us, the choices you make, including your privacy settings, and the services you use. The data we collect can include the following:
Name and contact details: We collect your first and last name, email address, postal address, phone number, company name, job title, and similar other contact data.
Credentials: We collect passwords, and similar security information used for authentication and account access.
Demographic data: We collect data about you such as your date of birth and country.
Device and Usage data: We collect data about your device and how you and your device interact with Lee Marine and our services we offer. For example we collect:
Usage data. We collect data about the features you use, the items you purchase and the web pages you visit. This data includes text queries with our bots or customer service team.
Device, connectivity and configuration data. We collect data about your device and the network you use to collect to our products. It includes the IP address, geolocation, regional and language settings.
Error reports and performance data. We collect data about the performance of our products and any problems you experience with them. This data helps us to diagnose problems in the products you use, and to improve our products and provide solutions.
Content: We collect information on the content you engage with on our sites and via our marketing communications. This includes:
The pages you visit
How you interact with web pages
The emails you open
The emails you click on
Emails that are sent but not delivered to you
Emails that you unsubscribe from
This data is collected to enable us constantly improve our service, whilst ensuring that you are only sent the information that you want, and like to engage with.
We also collect the information you agree to share with us, such as feedback and market research, or questions and information you provide for customer support.
How we use your data
Lee Marine uses the data we collect to operate our business and provide you with the services we offer, which includes using data to improve our services and personalize your experiences.
We may also use the data to communicate with you, for example, informing you about your account and product or service information.
Lee Marine uses the data we collect for three basic purposes, described in more detail below: (1) to operate our business and provide (including improving and personalizing) the services we offer, (2) to send communications, including promotional communications, and (3) to potentially show advertising in our own products.
In carrying out these processes, we combine data that we collect to give you a more seamless, consistent and personalized experience. For example, we may use the yachts you have viewed on the "FOR SALE" section of our website to deliver more relevant yachts for sale listings in our emails to you. However, to enhance privacy, we have built in technologies and procedural safeguards designed to prevent certain data combinations. For further information see 'How does Lee Marine keep my personal information secure?'
Providing and improving our products and services. We use data to provide and improve the products and services we offer and to perform essential business operations. This includes operating the products and services, maintaining and improving the performance of the products and services, developing new features, conducting research and providing customer support. Examples of such uses include the following:
Providing the products and services. We use data to carry out your transactions with us and to provide our products and services to you. Often, these products and services include personalized features and recommendations that enhance your experience and enjoyment, and automatically tailor your product experiences based on the data we have about your activities, interests and location.
Product improvement. We use data to continually improve our products, including adding new features or capabilities. For example, we use site behavior and usage data to improve the content we create and deliver to you.
Security, safety and dispute resolution. We use data to protect the security and safety of our products and services and our customers, to detect and prevent fraud, or to resolve disputes and enforce our agreements.
Business operations. We use data to aggregate analysis and business intelligence that enables us to operate, protect, make informed decisions and report on the performance of our business.
Communications. We use data we collect to communicate with you and personalize our communications with you. For example, we may contact you by phone or email to notify you of changes to your account, let you know about security updates or privacy updates, invite you to participate in a survey, provide you with important information relating to a purchase or tell you that you need to take an action to activate your account. Additionally, you can sign up to email subscriptions and choose whether you would like to receive promotional and marketing communications from Lee Marine, by email, telephone or post. To manage your contact data, email subscriptions and promotional communications, please contact us as per the below.
Cookies
We use cookies and similar tracking technology (collectively, "Cookies") to collect and use personal information about you, including to serve interest-based advertising.
How does Lee Marine keep my personal information secure?
We use appropriate technical and organizational measures to protect the personal information that we collect and process about you. The measures we use are designed to provide a level of security appropriate to the risk of processing your personal information.
Legal Disclaimer
Although Lee Marine makes every effort to preserve users' privacy, it may need to disclose personal information when required by law wherein it has a good-faith belief that such action is necessary to comply with a current judicial proceeding, a court order or legal process served on its websites. Owing to Lee Marine policy of continuous development, the right is reserved to change specifications, prices or any other details at any time.
Business Transitions
In the event that Lee Marine goes through a business transition, such as a merger, an acquisition by another company or selling a portion of its assets, users' personal information will, in most instances, be part of the assets transferred. If, as a result of a business transition, a user's personally identifiable information is used in a manner different from that stated at the time of collection, the user is advised to review these terms and to unsubscribe (see below) if the terms have changed unsatisfactorily.
Changes to this Statement
Lee Marine will occasionally update these 'Terms of Use'. Lee Marine encourages users to review these terms periodically to be informed of how Lee Marine is protecting users' information.
Links
This website contains links to other websites. Please be aware that Lee Marine is not responsible for the privacy practices of such other websites. This privacy statement applies solely to information collected by the website under the Northropandjohnson.com domain.
Amendments
Lee Marine reserves the right to change or amend these website terms and conditions without prior notice.
International data transfers
Your personal information may be transferred to, and processed in, countries other than the country in which you are resident. These countries may have data protection laws that are different to the laws of your country.
Specifically, our Website servers are located in the US, and our group companies and third-party service providers and partners operate in the UK and Asia. This means that when we collect your personal information we may process it in any of these countries.
However, we have taken appropriate safeguards to require that your personal information will remain protected in accordance with this Privacy Notice.
Data retention
We retain personal information we collect from you where we have an ongoing legitimate business need to do so (for example, to provide you with a service you have requested or to comply with applicable legal, tax or accounting requirements).
When we have no ongoing legitimate business need to process your personal information, we will either delete or anonymize it or, if this is not possible (for example, because your personal information has been stored in backup archives), then we will securely store your personal information and isolate it from any further processing until deletion is possible.
We will also retain personal information we collect from you when you have given us permission to do so.
Your data protection rights
You have the following data protection rights:
If you wish to access, correct, update or request deletion of your personal information, you can do so at any time by contacting us using the contact details provided under the "Contact us" heading below
In addition, you can object to processing of your personal information, ask us to restrict processing of your personal information or request portability of your personal information. Again, you can exercise these rights by contacting us using the contact details provided under the "Contact us" heading below
You have the right to opt-out of marketing communications we send you at any time. You can exercise this right by clicking on the "unsubscribe" or "opt-out" link in the marketing e-mails we send you. To opt-out of other forms of marketing (such as postal marketing or telemarketing), then please contact us using the contact details provided under the "Contact us" heading below
Similarly, if we have collected and process your personal information with your consent, then you can withdraw your consent at any time. Withdrawing your consent will not affect the lawfulness of any processing we conducted prior to your withdrawal, nor will it affect processing of your personal information conducted in reliance on lawful processing grounds other than consent.
You have the right to complain to a data protection authority about our collection and use of your personal information. For more information, please contact your local data protection authority.
Updates to this Privacy Notice
We may update this Privacy Notice from time to time in response to changing legal, technical or business developments. When we update our Privacy Notice, we will take appropriate measures to inform you, consistent with the significance of the changes we make. We will obtain your consent to any material Privacy Notice changes if and where this is required by applicable data protection laws.
You can see when this Privacy Notice was last updated by checking the "last updated" date displayed at the top of this Privacy Notice.
Access and Contact Information
You have a right of access to your personal data collected by our website. You have the right at any time to ask us for a copy of the information supplied by you that we hold. You also have the right to ask us to stop using your information or to ask us to modify it and send us your new information. If you would like to make one of the above mentioned requests, please contact marketing@leemarine.net. If you have any other question on our privacy policy, please contact marketing@leemarine.net.