CANTIERE DELLE MARCHE
Explorer Yachts
The world of shipbuilding is changing. We have entered a new era in which new needs call for new solutions. Yachts increasingly represent not mere status symbols but the concrete manifestation of a passion known only by those deeply in love with the sea.
This is the awareness that led to the creation of the Cantiere delle Marche shipyard. A group of seasoned industry professionals united by their passion for the sea. To date, the group that founded the Cantiere delle Marche shipyard has constructed, or collaborated in the construction of, a wide range of different vessels: tankers, hi-tech merchant ships, passenger vessels and the world's most prestigious cruise ships, in addition to refitting and constructing pleasure craft for an international clientele.
CdM offer three distinct product lines for the pleasure market that have been conceived from the collective minds of owners, captains, engineers and designers alike, the Darwin Class range and the Flexplorer range and RJ range.
Cantiere delle Marche has brought yachting to a new dimension expanding your horizons and widening your possible experiences on the oceans beyond expectations.
Thanks to CdM vessels, it is finally going to be you deciding which routes and emotions to explore. Not the limits of your yacht. With the Darwin Class Cantiere delle Marche and Sergio Cutolo/Hydro Tec – who developed both exterior lines and naval architecture – translated into an evergreen design the quintessence of explorer yachts. The yachts in the Darwin Class series are designed to sail thousands of miles a year in total safety, therefore quality of construction, top-end machineries and equipment, not to mention comfort, are of key importance.

The Darwin Class yachts are strong, reliable, with high bow and bulwarks, with an extraordinary seaworthiness and offer a remarkable long range with a very modest fuel consumption in addition to superior habitability and storage capacity for food and water toys. As you explore far-flung areas of the globe it is indeed compulsory to have lots of food and an array of toys at disposal to entertain both young and young at heart.
Being at the forefront of innovation and setting new benchmark in the Explorer yachts segment is in CdM's DNA. The new Flexplorer line is a testament to this approach.
Flexplorer is a stunning piece of technology wrapped in an elegant design by Sergio Cutolo/Hydro Tec. Her eye-catching superstructure, almost vertical bow, huge deck are not styling exercises as they serve to provide the yacht with all feature that make her a perfect ocean-going vessel designed to face all sort of weather conditions in total safety and comfort.

Among Flexplorer's genuinely unique aspects it is worth mentioning the fold-down bulwarks that enlarge the deck space astern creating a huge terrace of around 115 square metres and an A-frame crane perfectly encompassed in the deck's flooring. This feature itself is a remarkable piece of engineering purposely developed by CdM's to provide the yacht with a powerful crane to launch an 8.5 mt tender without interfering with full use of deck space. It goes without saying that the A-frame crane also allows much safer loading and offloading operations as well as it eliminates any inclining issue.
The new RJ line breaks new ground in the approach to yacht design.
Where it may seem im­pos­si­ble to come up with a new idea for Ex­plorer yachts, with few de­sign in­no­va­tions left to dis­cover, CdM in­tro­duces a new con­cept de­signed to take cen­ter stage – an Ex­plorer yacht fash­ioned to pro­vide ex­treme sea­wor­thi­ness com­bined with top-end el­e­gance. The RJ line of lux­ury ex­plorer yachts com­bines a great wealth of ex­te­rior spaces with a real go-any­where, do-any­thing ex­pe­di­tion pedi­gree.

Her elegantly austere silhouette brings the unmistakable signature of Francesco Paszkowski who, alongside her noteworthy geometry, introduced countless well-conceived features in terms of logistics, livability and functionality.
RJ is a 40-metre steel and aluminium explorer yacht, featuring exterior and interior design by Francesco Paszkowski and naval architecture by Hydro Tec. She is the first model of the RJ range (formerly known as MG range) of which other two yachts, RJ115-28 and RJ115-29, have been already sold and are currently under construction at the CdM's facility in Ancona.
YACHT AWARDS
Choosing a CdM means owning an Explorer Yacht that is unique because of its sturdiness, reliability, and ability to sail the oceans safely and comfortably and although it possesses superior allure, this doesn't mean that it is part of the world of "white yachts."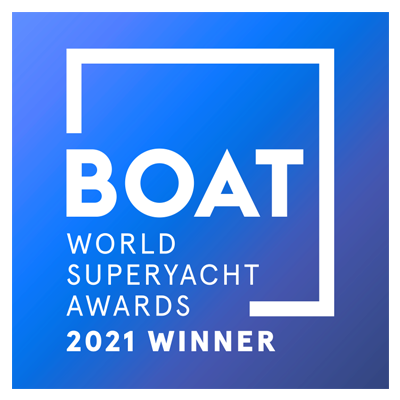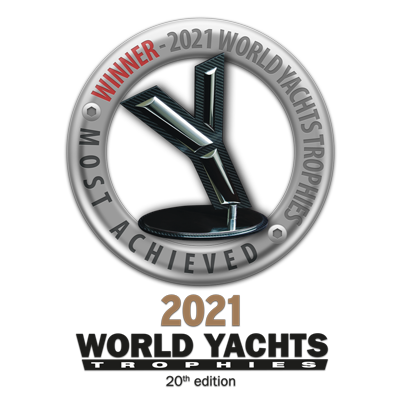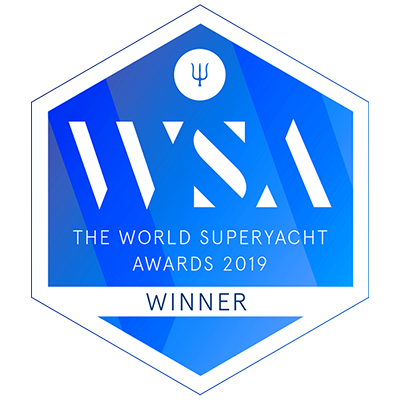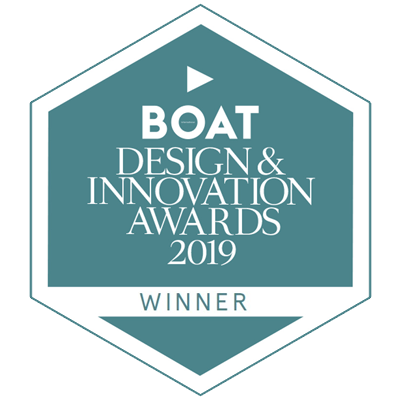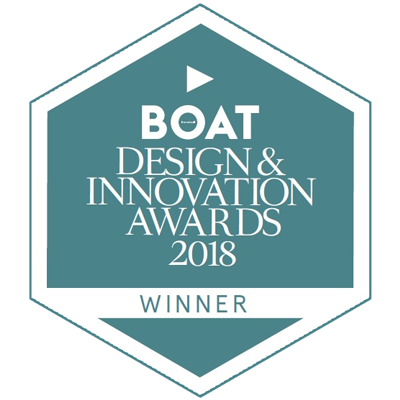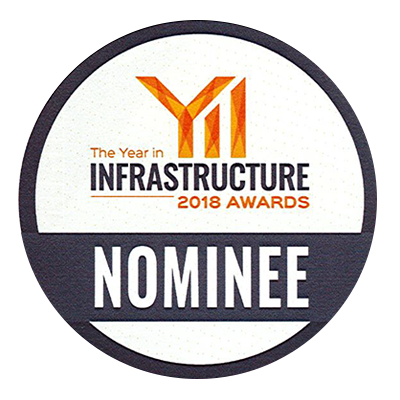 Have questions?
CONTACT LEE MARINE'S EXPERIENCED SALES BROKERS ABOUT THIS YACHT