Benetti has announced the sale of its first 66 metre B.Now Oasis at the Monaco Yacht Show.
The hull will be the first in the B.Now series to feature the Oasis Deck solution, designed by British studio RWD in collaboration with Benetti.
The Oasis Deck concept builds on the success of the Benetti Oasis 40M by taking the tiered layout of the model's aft deck and applying the design to the B.Now series.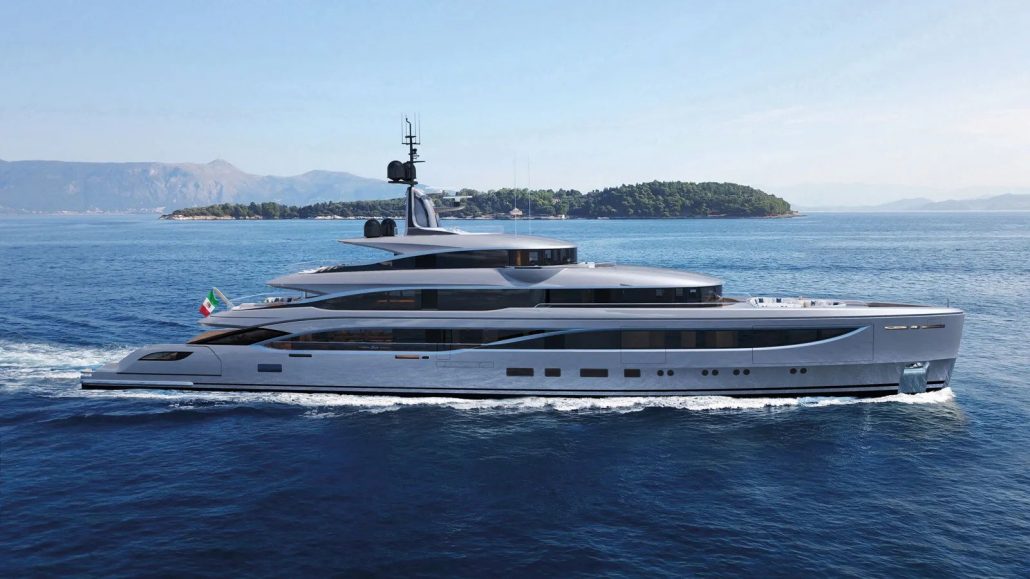 "With the Oasis Deck concept, Benetti has created a space that goes well beyond the traditional idea of the beach area, giving substance to unfulfilled demand in the market for large social spaces at the water's edge," the shipyard said.
Key features include a 20 sqm swimming pool that sits flush with the deck, two wings that open to port and starboard, and a 270-degree view from the main saloon looking aft.
"Nearly 50% of the main deck is the Oasis Deck," explains Andrew Collett, team principal of RWD, speaking at the Monaco Yacht Show. "By the time you've taken a seat at the bar you've just walked 30 metres."
The unique deck design made its debut on the first unit in Benetti's Oasis 40M series, named Rebeca, which was delivered in 2020. With three hulls delivered and four on order, its commercial success spurred the pair to develop the idea across the shipyard's B.Now series, also designed by RWD.
"On a traditional yacht your view from the saloon is generally interrupted by the seating on the aft deck so the first thing we did was move everything out of the way for an unobstructed view of the aft," says Collet. The result provides a natural continuation of the main lounge into the open air and a "seamless continuity" between inside and out.
"We realised we hadn't just designed a single yacht – together we designed a philosophy that became the Oasis Deck," Collett adds.
The 66M B.Now Oasis can sleep up to 14 guests across six staterooms with accommodation for a crew of 13. Cruising at 10 knots, the yacht will have a range of 5,000 nautical miles.
The shipyard will begin work on the second 66 metre unit in 2022 with Dutch studio Sinot Yacht Design appointed to create the interiors. The pairing follows the studio's recent collaboration with Benetti on the 65 metre Zazou, which made its debut at the 2021 Monaco Yacht Show.
Benetti also took the opportunity of the Monaco Yacht Show to announce that a 72 metre B.Now Oasis was now in development.