Beyond the line, the new dimension of design
The Navetta 30 is the new superyacht in the Custom Line displacement range that marries comfort and safety with personalization and seaworthiness. Her groundbreaking design is bristling with the explosive energy of a true masterpiece, with a paradigm that defines the state of the art on a quest for absolute wellbeing for owners and guests. At 28.43 m long and 7.3 m in the beam, the Navetta 30 is ambitious in size but rides the waves with a gossamer elegance that speaks eloquently of liberty and grace.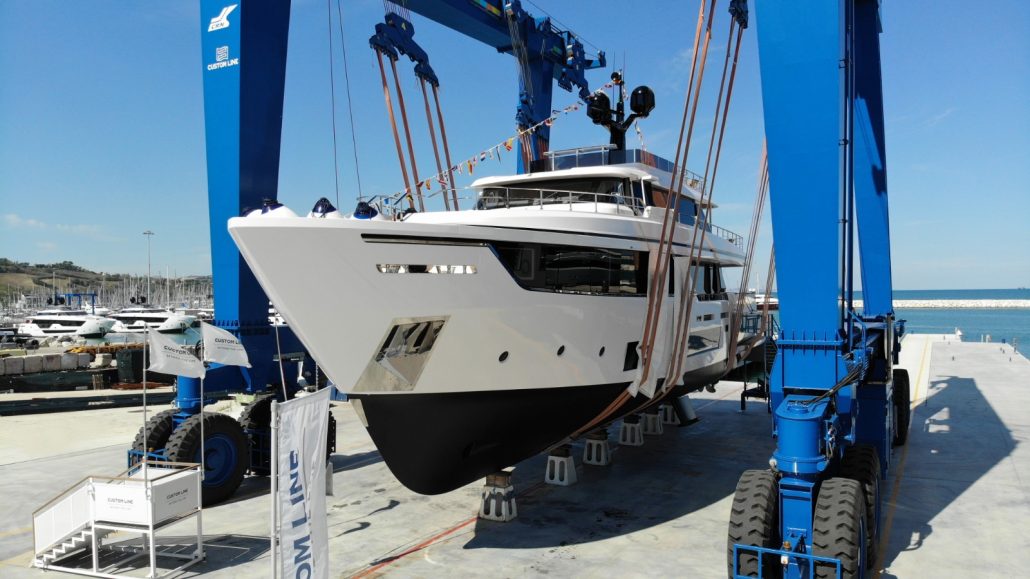 In the exterior design, the generous volumes balance beautifully with the exciting originality of the flowing, elegant lines. Their emphatic horizontal development lends the profile a decisive dynamic élan while maintaining the timeless classic feel. The hull lines extend this vigor to the bow, assuring enviable performance with enhanced fuel-efficiency. And the joints with the upper deck have been raised to add verve to the volumes and separate the bottom and superstructure into two distinct parts, united in an unmistakable harmony of design.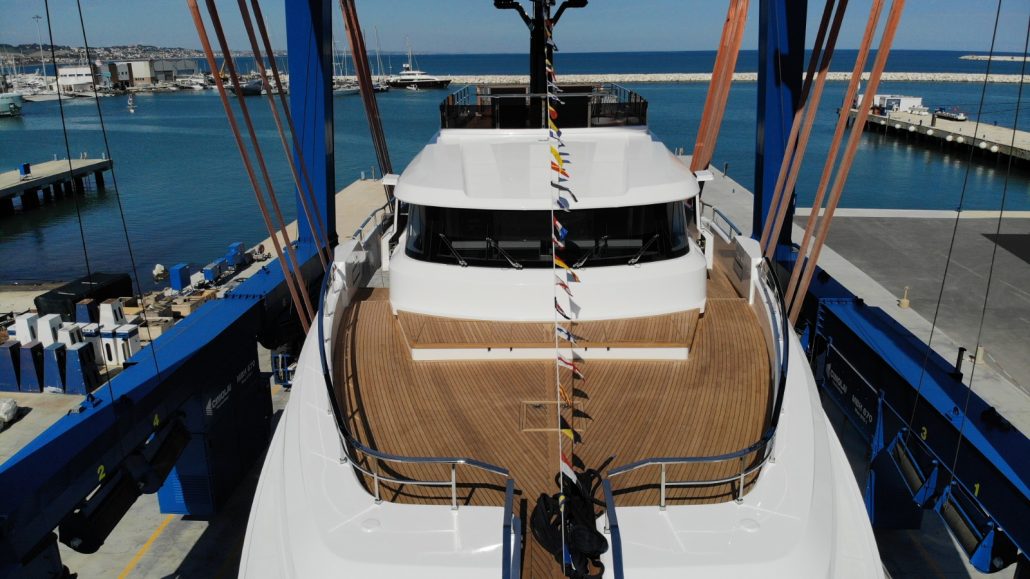 The Navetta 30's wide-body configuration offers 3 decks – a major achievement for a yacht in this segment. This masterpiece of nautical art vaunts a spirit that is eager for the sea and generous external spaces that provide a haven for relaxation, contemplation and convivial good times.
With large windows in the hull, over 2 metres of deck headroom and ample areas at both stern and bow, the Navetta 30 embraces the horizon with a panoramic open vista stretching in all directions. The main deck and the lower deck with the VIP cabins become spaces for savouring the sensation of it all, immersed in the allure of the blue. The upper-deck lunch area is a paean to sociable living, as is the glorious large sundeck that opens up to the endless sky.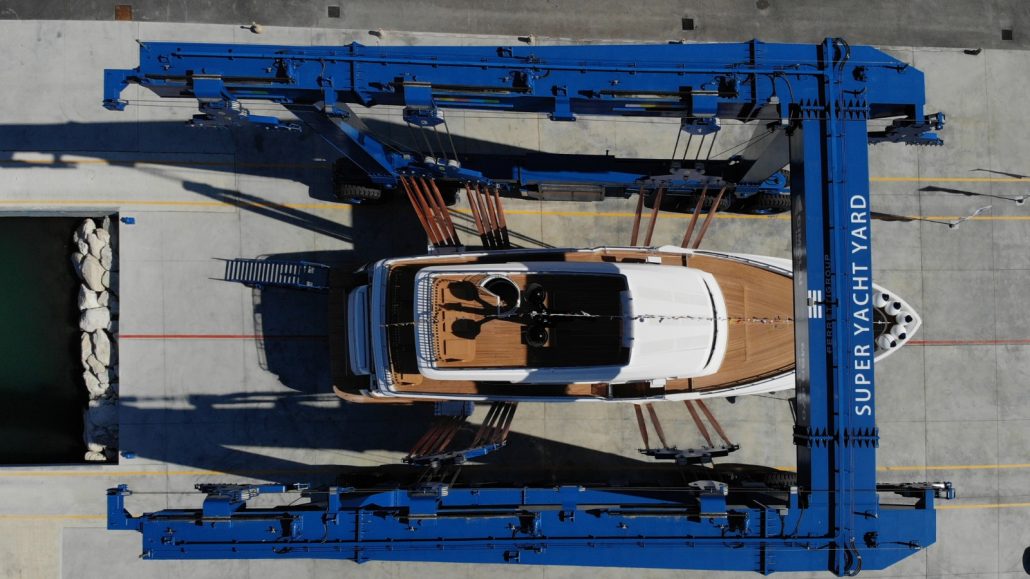 The furnishing solutions – exclusives to this yacht – are an integral part of her aesthetic style. They were tailor-made from natural leather and solid or multi-layer wood using sophisticated artisanal techniques. There is a choice of two moods: textured, for a fresher, more youthful flavour, and wooden, with a sharper, more classic feel where wood takes centre stage again.