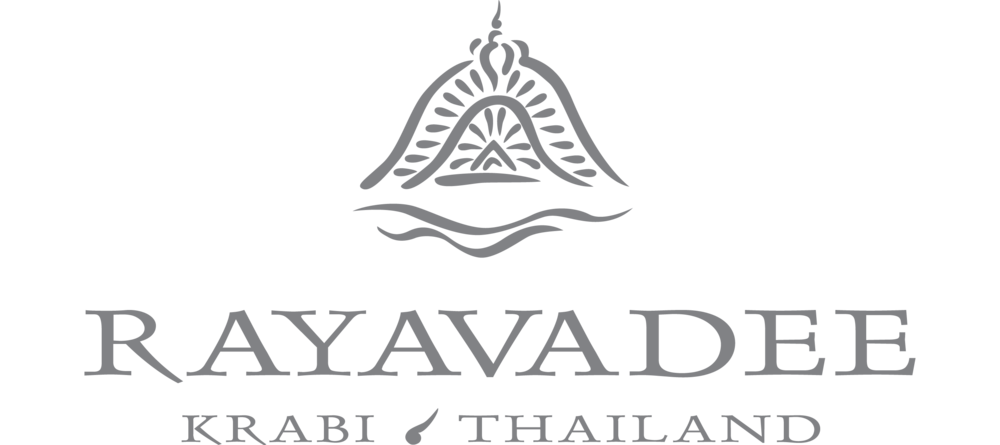 Rayavadee is situated in the heart of Krabi's beautiful Phranang Peninsula on the border of Krabi Marine National Park, an area renowned for its natural beauty and rich flora, fauna and marine life.
When the resort was built more than two decades ago, it was with the idea of living in balance within this unique environment. The accommodation was constructed to nestle in between the property's many trees, none of which were cut during the process, in order to blend seamlessly with the natural surroundings. With the resort's low-key approach to building, the habitat of the area's many varieties of birds and animals was not disturbed. In addition, we employ a number of practices to reduce the negative impact on our surroundings with a focus on sustainable water and waste management as well as energy efficiency.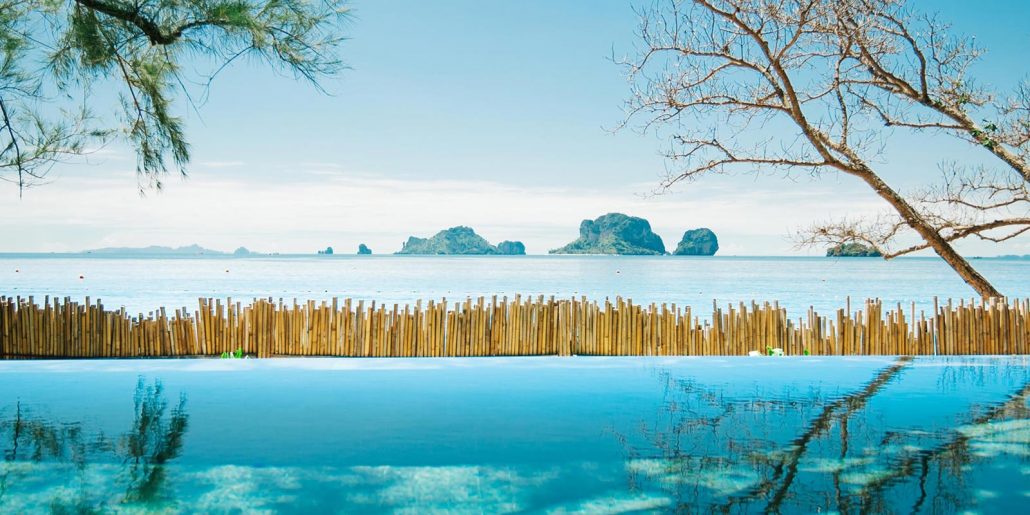 As Krabi has developed rapidly for tourism in recent years and visitor numbers have increased dramatically, keeping this balance has become an even more important challenge and our commitment to environmental sustainability and to working as a member of the local community has grown stronger. We regularly organize and participate in beach cleaning, mangrove planting and marine life repopulation activities. We are also proud to be a founding member of the Enlive Foundation, which was initiated in 2009 to bring together governmental agencies, local businesses and community members to raise awareness of the need to protect Krabi's fragile ecosystem.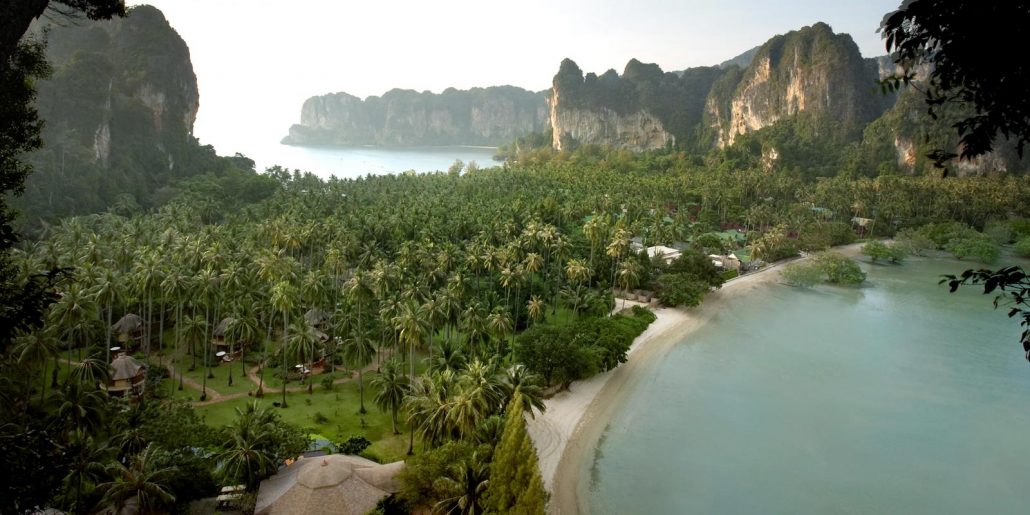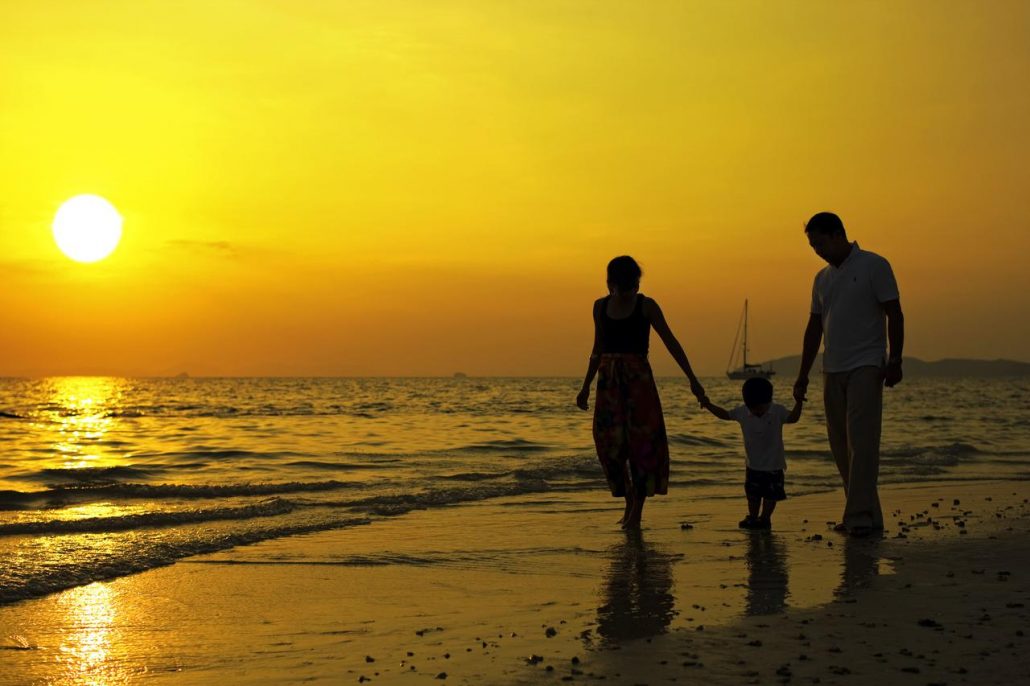 As part of the Premier Group of Companies, we have a strong and longstanding commitment to our staff, our community and for those in need in our society and we actively support and donate a portion of our annual profit to these causes and to own company-run charitable organizations, Pan Kan, Food4Good and the Yuvabhadhana children's scholarship fund.Explore this page to learn more about who we are and about our philosophy of sustainable business practices.
ACCOMMODATION
The resort's 94 two-storey pavilions and 7 luxurious villas are dotted throughout tropical gardens and coconut groves just a few minutes' walk from Railay and Phranang Beaches, and feature fully equipped, spacious accommodation and stylish Thai-inspired details throughout. The pavilion' unique design and award-winning architecture blends perfectly with the resort's natural surroundings whilst the villas offer another level of luxury and space with dedicated butler service.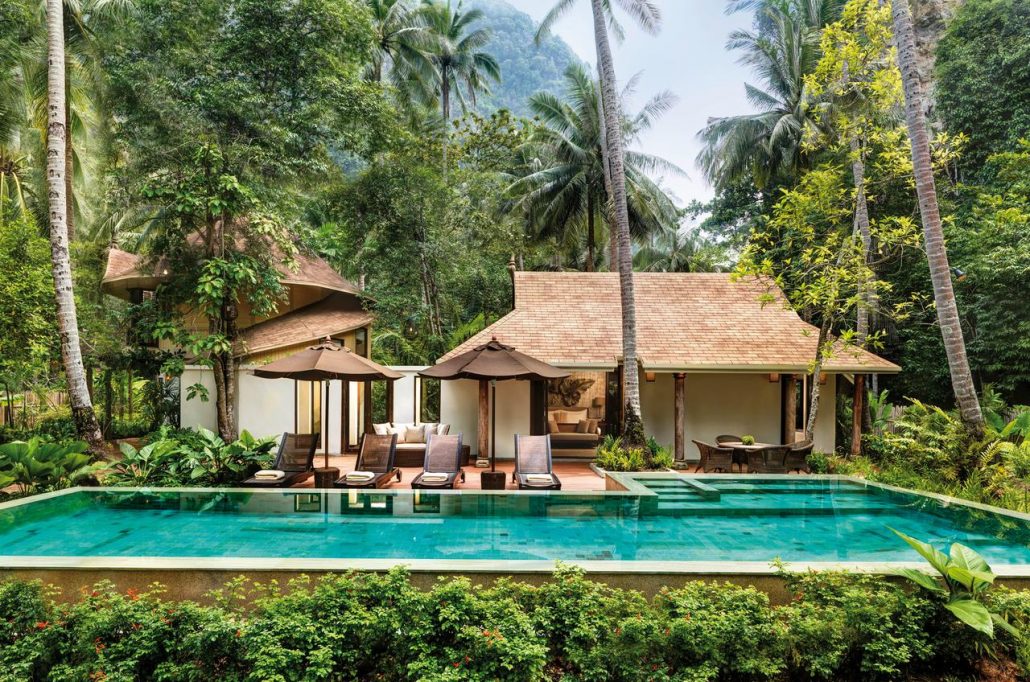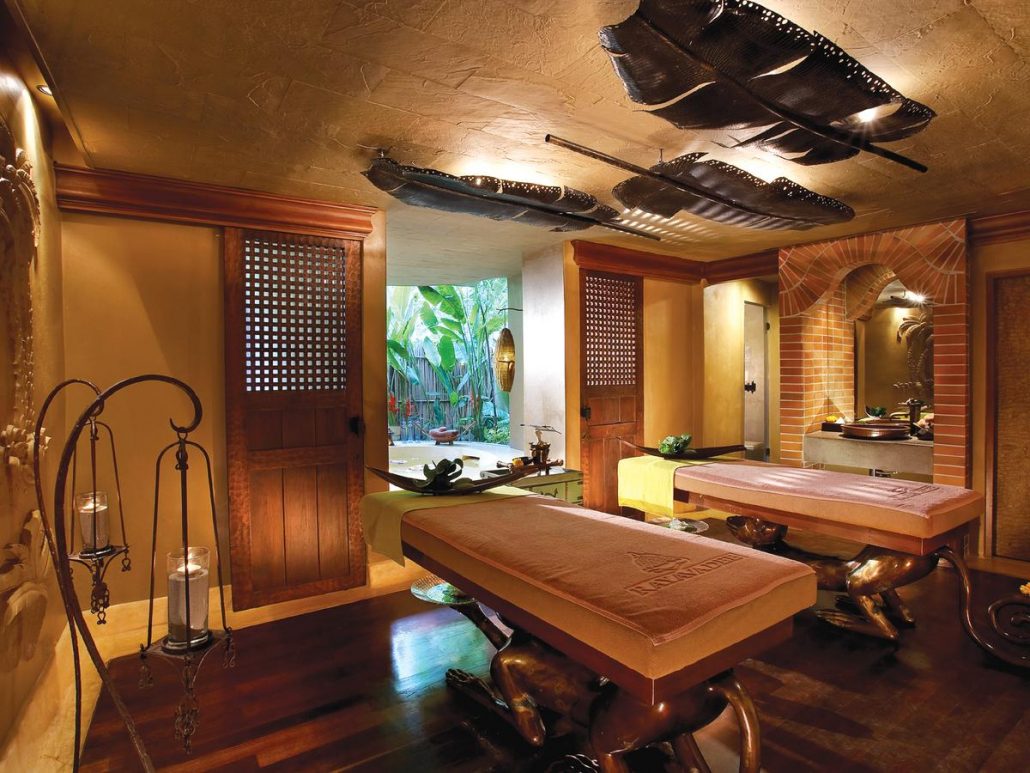 DINING
Rayavadee serves delicious western and Asian cuisine in venues offering everything from elegant dining to casual beachside fare.The emphasis is on locally-sourced ingredients with organic, light and healthy options available alongside dishes that reflect the rich flavors of Thai and regional cooking.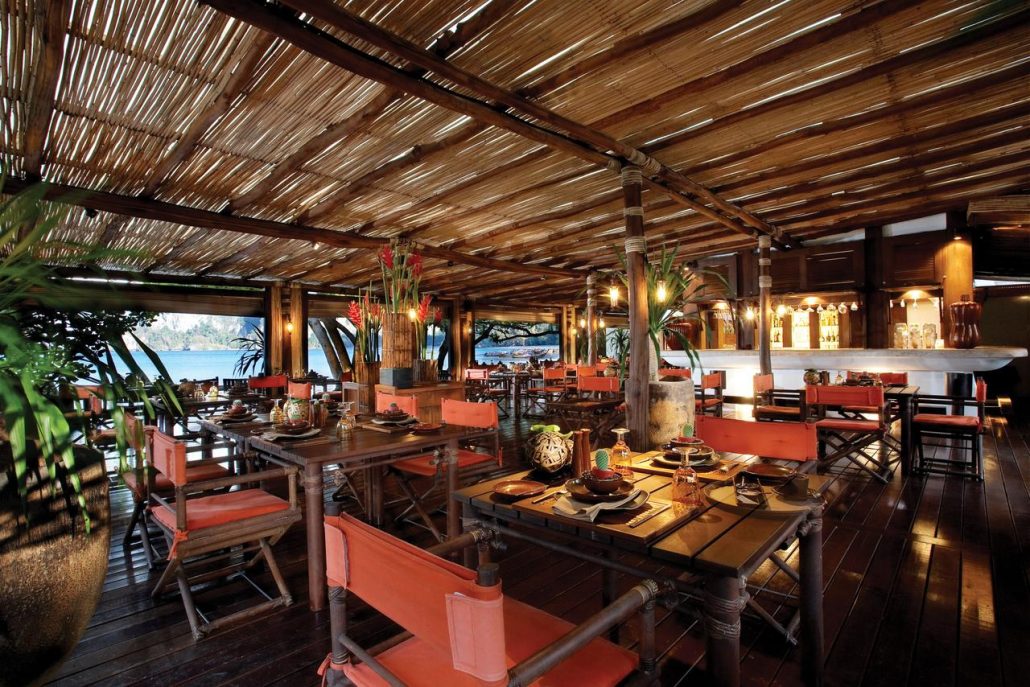 ACTIVITIES & EXCURSIONS
Rayavadee's excursions provide memorable, personalized experiences that put you in touch with the best the area has to offer. Whether you're looking to escape to a deserted beach at sunset or spend the day on one of our luxurious speedboats visiting Phi Phi Island or Phang Nga Bay, our sea excursions promise exhilarating adventure and romance.
You can kayak through a pristine mangrove forest through the Krabi landscape. Scale a rock wall with private rock climbing instruction, hike a nature trail to a waterfall, learn to scuba dive from your own private dive boat or discover the art of Thai cooking.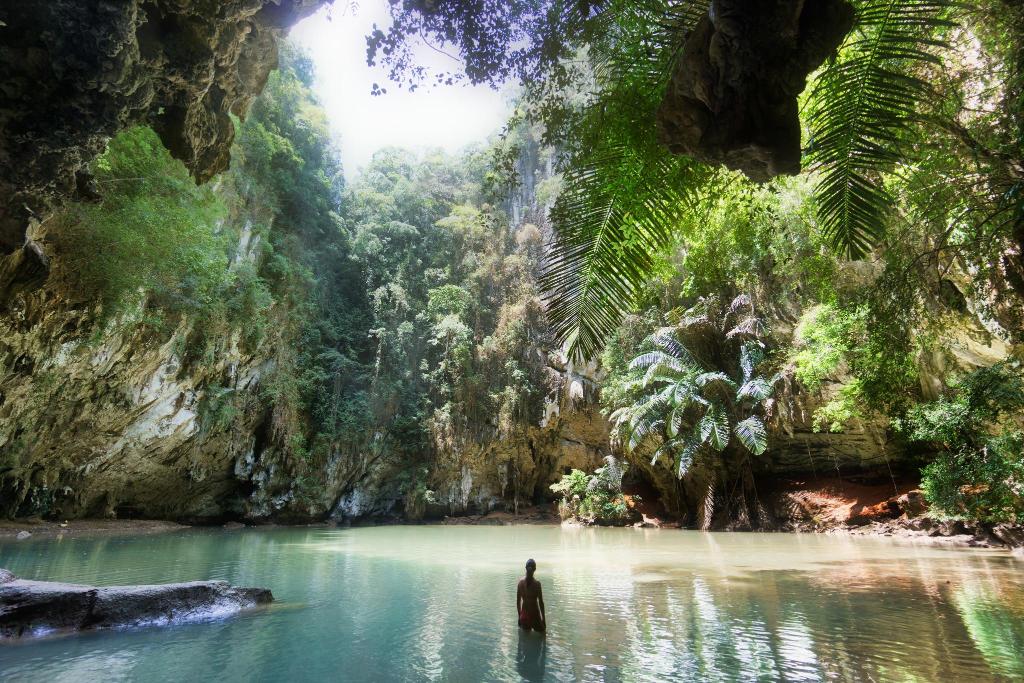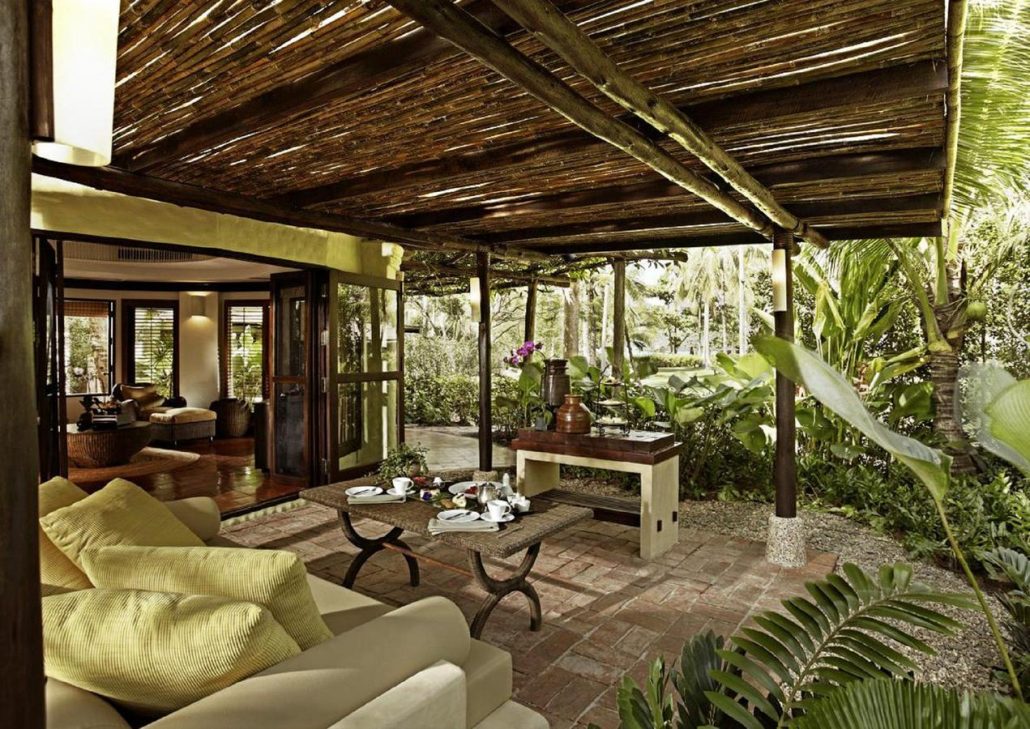 LOCATION