In July this year, the Lee Marine team were in Australia for a special handover of a very special new Riviera destined for Phuket; the Riviera 78 Motor Yacht BIG MAMA.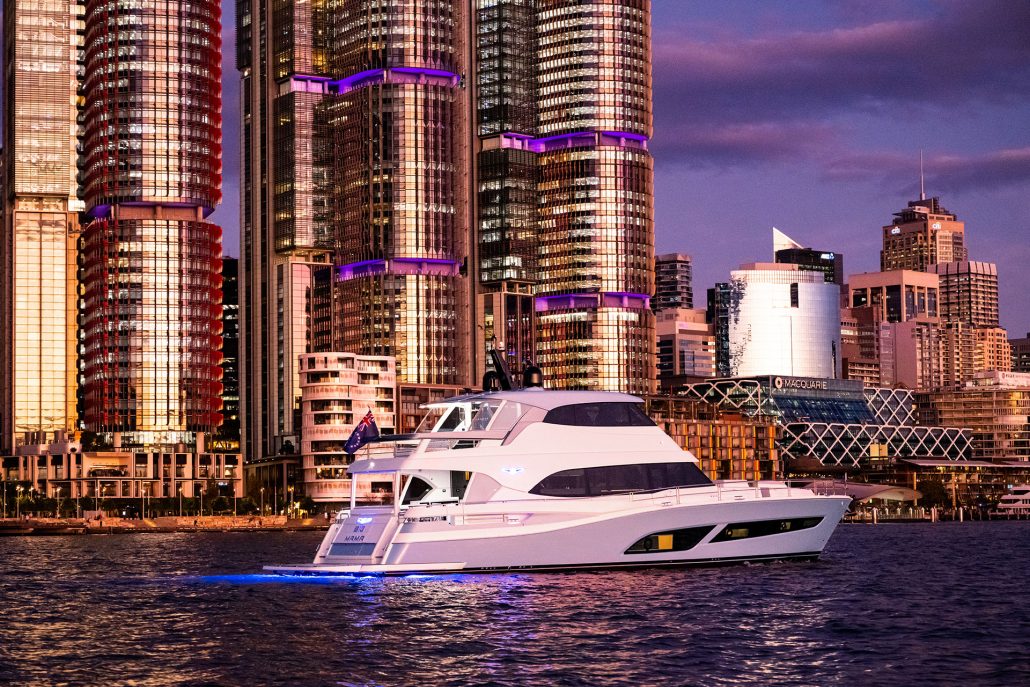 The new Riviera 78 Motor Yacht made its debut in 2022 and is the result of a collaboration between Riviera and the Italian design studio of Luca Vallebone. The experienced owners of this fabulous new yacht, Jacky and Rudi Dijk, had owned two Riviera's previously and knew exactly what they wanted from their new vessel. BIG MAMA was always going to be special and some unique design elements were incorporated along the way. From her Bentley Silverlake Blue hull to her modern interior finishing (something never attempted on a Riviera before) Riviera 78 hull number 2 is as refreshing as she is beautiful.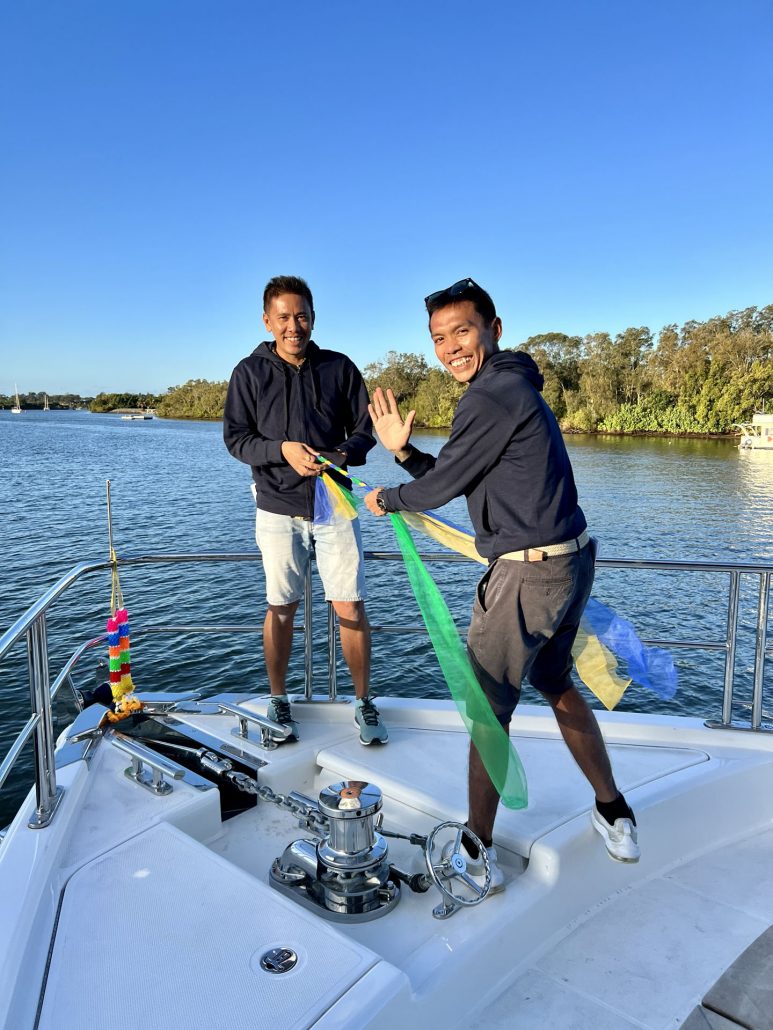 Martin Holmes from Lee Marine traveled to the Gold Coast with the Thai captain and crew to attend the sea trials and handover of BIG MAMA. This, however, was only half of the story as the owners had requested that they take delivery of their new yacht in Sydney Harbour. With the handover complete, and the boat blessed and adorned with Thai decoration, we prepared for the 550NM trip down the Australian Coast to Sydney.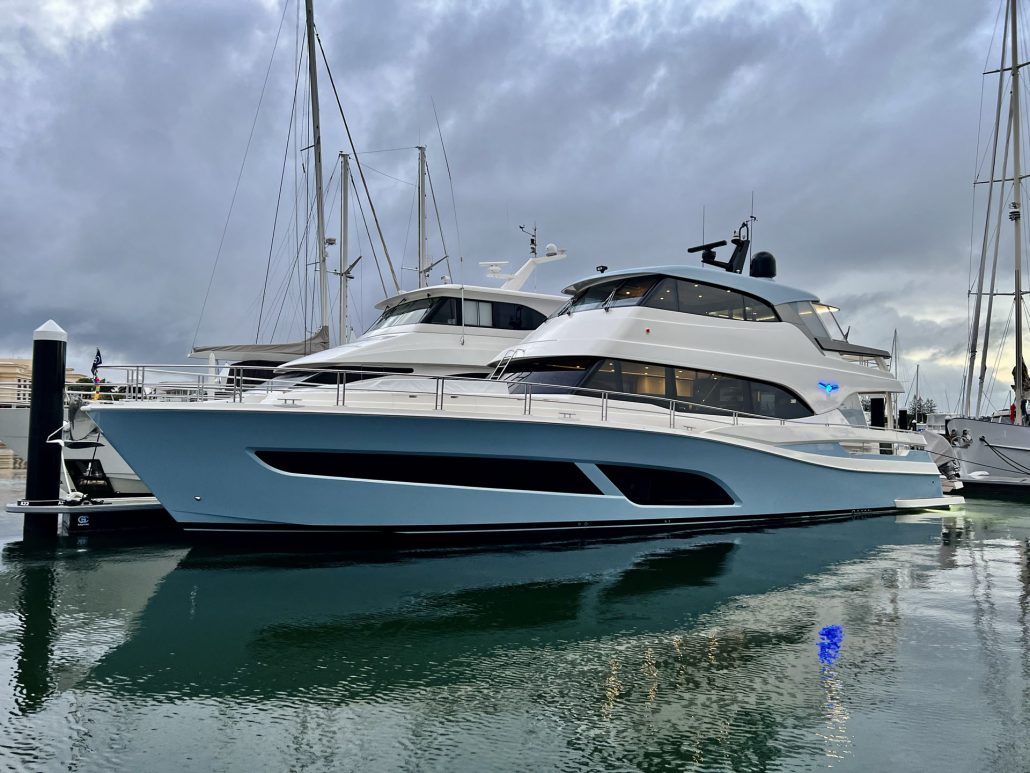 The trip down the coast really put BIG MAMA through her paces. With a comfortable cruise speed of 22 to 24kts from her twin MAN 1800HP V12 engines, BIG MAMA made short work of the miles with the crew keeping a very active watch for whales sharing our seaway. Having never sighted a whale at sea myself before, the sight of whales breaching ahead of us was both awesome and sobering at the same time. I'm not sure how quickly they get out of the way, but the idea of accidentally hitting one seemed like something to be avoided. They are quite big! As well as whales, we were also joined by dolphins on several occasions, playing in the waves and crossing inches in front of our bow. Always a delight.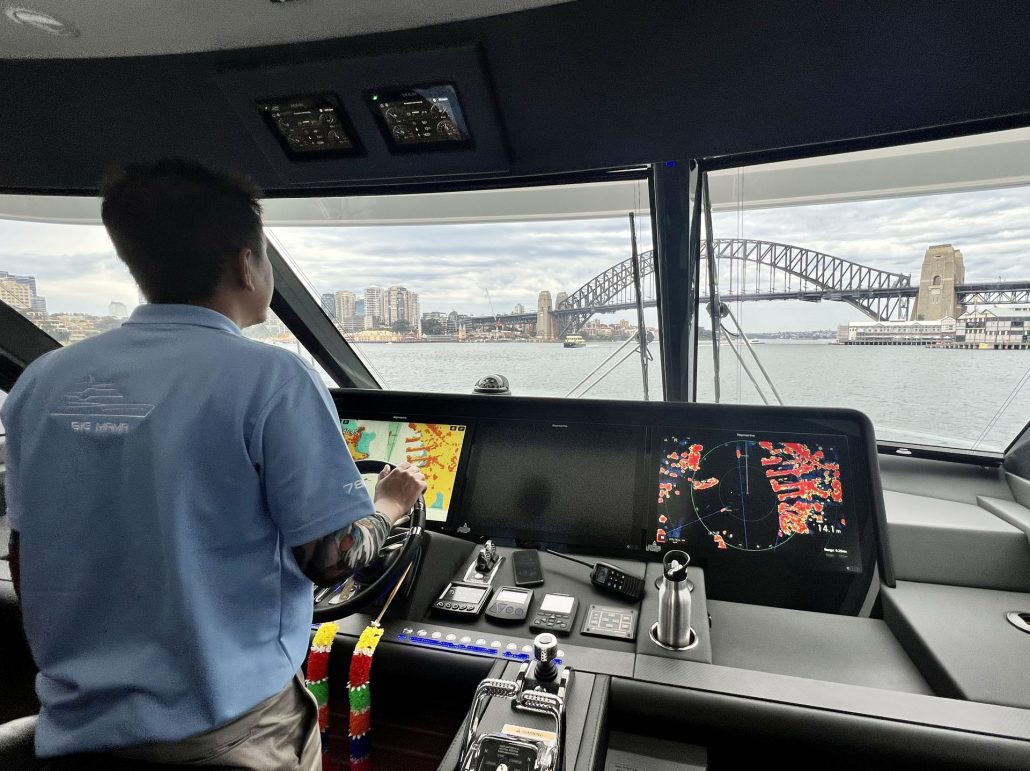 We did the trip in two legs; Southport to Port Macquarie, and then Port Macquarie into Sydney. These long stretches allowed the crew to get familiar with BIG MAMA, and also proved to be a great demonstration of the effectiveness of the Humphree Fin Stabilisers which did an incredible job of smoothing the journey in a range of sea states and directions.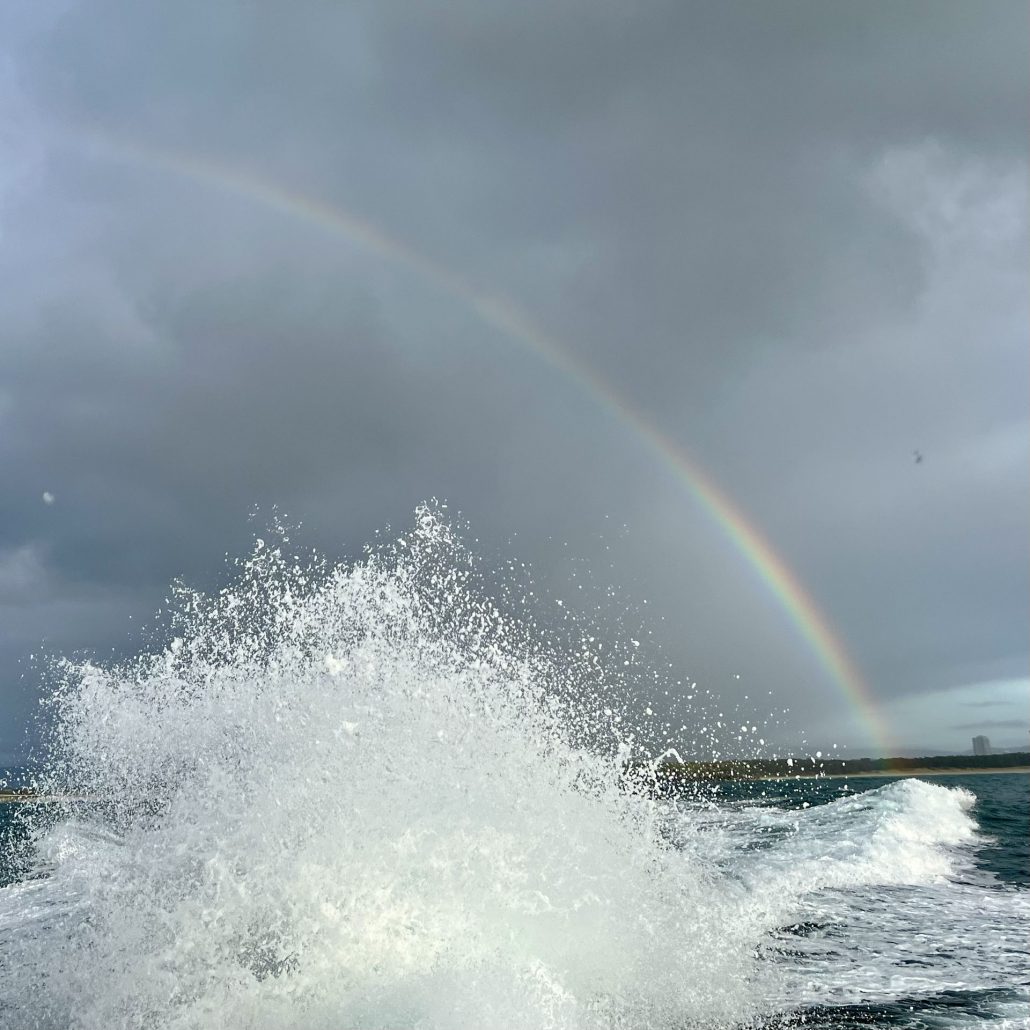 Could there be a more iconic destination than Sydney Harbour? As we approached Sydney Heads and entered the harbor, there was plenty of excitement and many photos being taken as we cruised in and around the corner to be greeted by the unmistakable sight of the Sydney Opera House and Harbour Bridge. We traveled under the bridge and onto the Sydney Superyacht Marina in Rozelle Bay, home of RMarine Sydney, and were welcomed by the owners who couldn't wait to step aboard their new craft.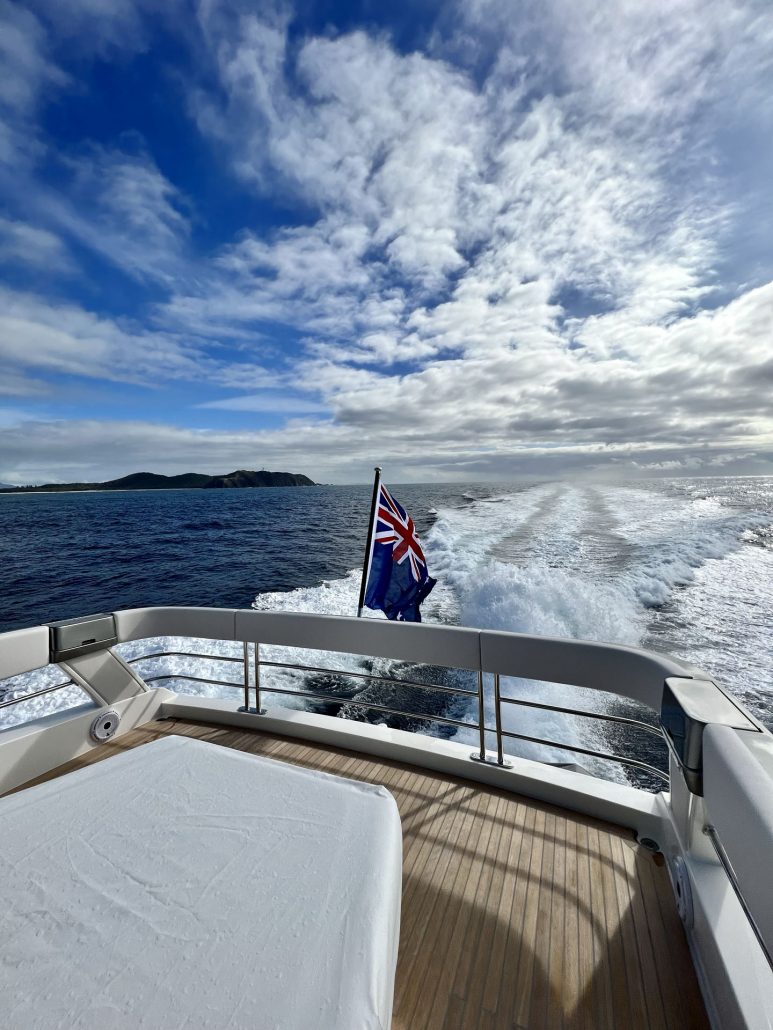 The owners spent the following few weeks exploring Sydney Harbour with friends as well as making a trip up to Pittwater for a change of pace and scenery.
BIG MAMA returned to the Gold Coast with her crew and is now on a ship heading to Singapore where she will be unloaded and prepared for her journey home to Phuket.