Set along a flourishing tropical hillside, Four Seasons Resort Koh Samui is renowned among the world's best for family vacations, where adults enjoy a well-deserved break and children frolic with fun learning experiences. Whether it is the much-needed dose of "vitamin sea" or a longing to work remotely at ocean's edge, the Resort is the perfect sanctuary for an extended getaway. With exclusive Private Retreats ranging from two to four bedrooms, guests seeking a home away from home now have a new address on the island of Koh Samui.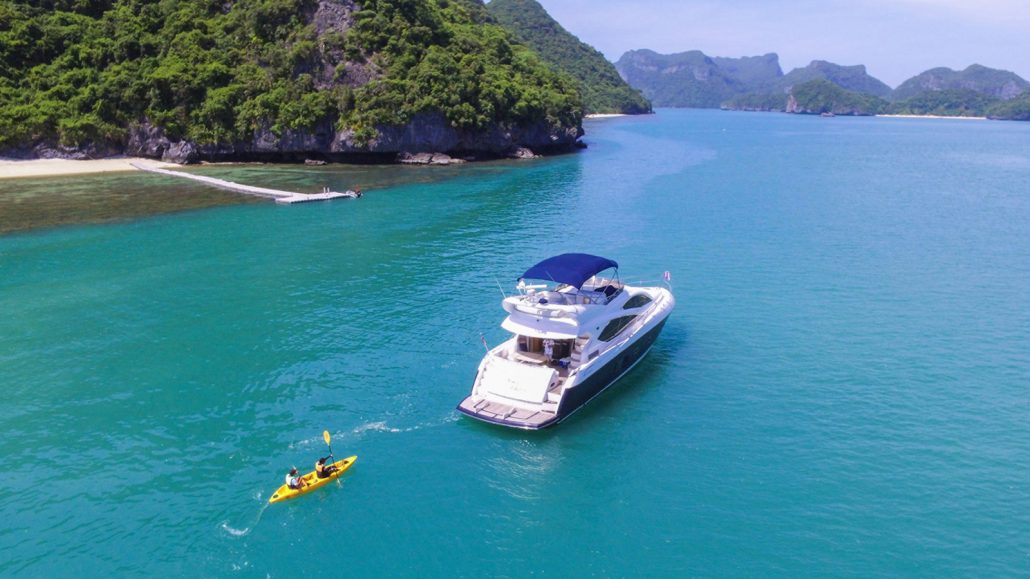 "Our Resort is the ideal venue to soak in the beauty of Thailand's island life," shares Sean Mosher, General Manager, Four Seasons Resort Koh Samui, "Less than 30 minutes away from the airport, we promise a calming oasis with experiences that encourage both mindfulness and rejuvenation."
Work-Life Balance
With a promise of the ideal work-life balance, living like a local here on the island is unparalleled as the mundane 9-5 can be interspersed with meaningful interactions and activities. From early morning yoga led by expert practitionersto discovering the underwater treasures with the Resort's in-house Marine Biologist, the team takes care of every little detail so that guests can maximise quality time spent by the sea. What's more, contactless service is the cornerstone of the experience.
"Every imaginable comfort in the palm of your hands – that's what the Four Seasons App and Chat delivers," smiles Macall Newman, Director of Rooms and Residences.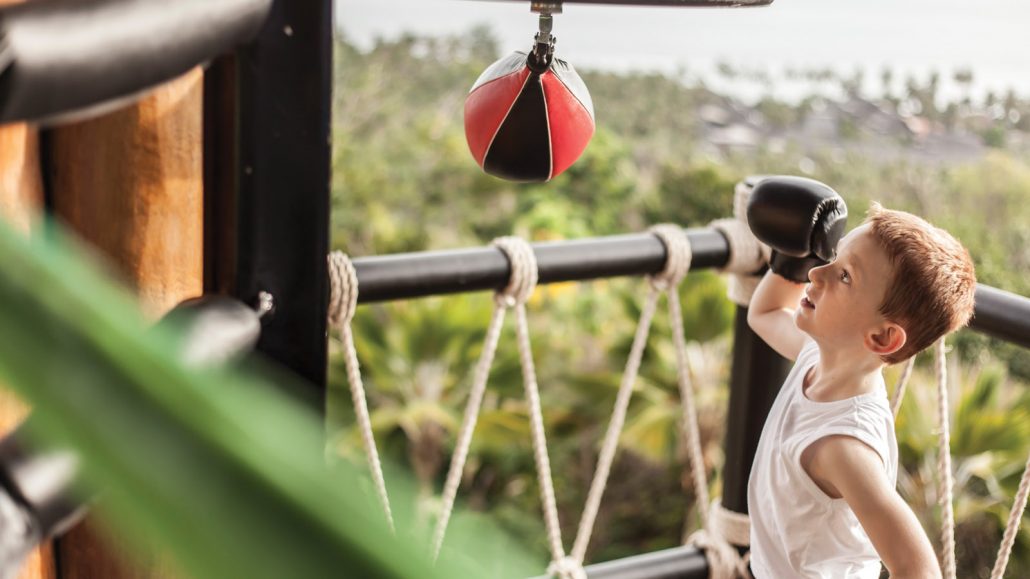 The World Is Your Classroom
While parents enjoy relaxing by the beach, there's a new classroom waiting to be discovered. The Tree House Kids Club offers young guests educational experiences in a fun environment by the sea, featuring outdoor activities as well as creative crafts and games. In addition, the Resort also organises a series of well-designed activities for both teenagers and young children to connect with Thailand's vibrant culture.
"Whether it is learning the traditional Thai martial art of Muay Thai from an expert or putting their innate culinary talents to test, there's plenty to keep our young guests engaged," says Macall. The exhilarating schedule of activities is a great way to discover new cultures, even as education takes on a new, fun shape.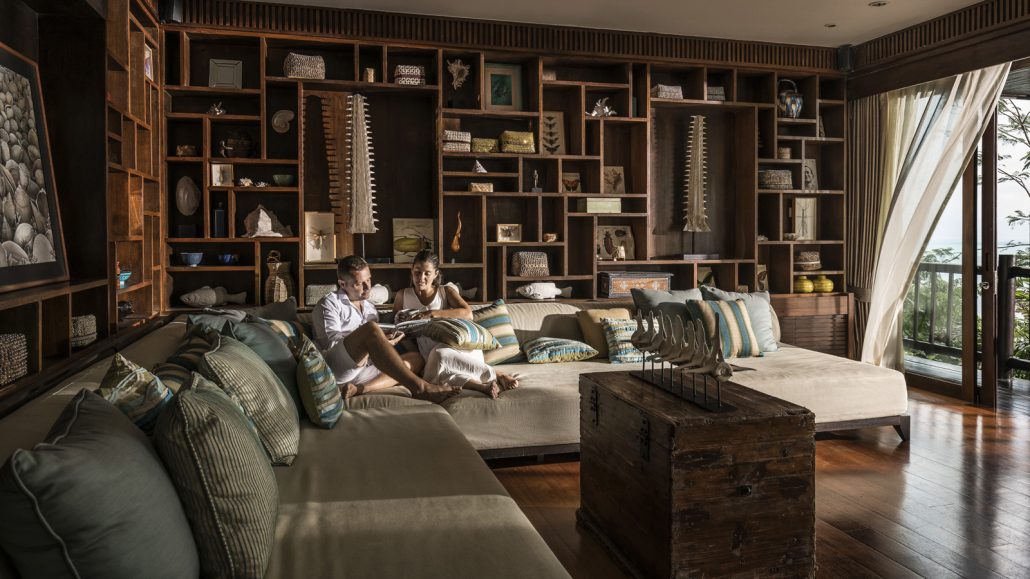 Stay Well, Live Well
With several years of experience in holistic wellbeing, the Spa team offers a diverse range of signature wellness experiences – from an immersive Kala Coconut massage at The Secret Garden Spa to wholesome cuisine at the restaurants.
"We understand that anyone travelling at this time is particular about their wellness. From dietary modifications to spa rituals, our team is here to guide you on how to overcome the stress and anxiety that this evolving situation has brought upon us," shares Kotchaphan Mekloy, Spa Manager.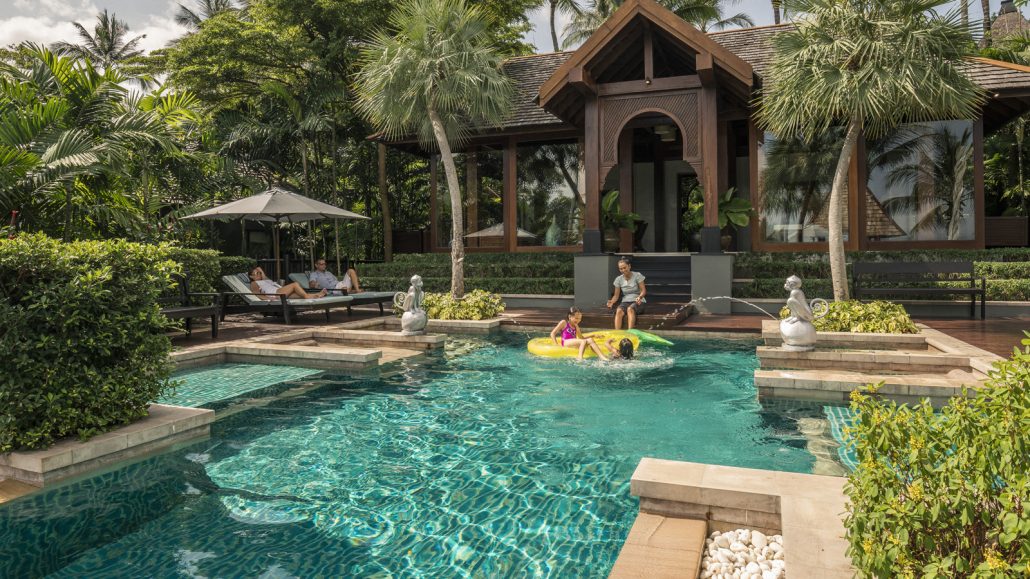 Private Sanctuary
The most exclusive accommodation, the Resort's plush three and four bedroom Residence Villas  provide that much-needed warmth to a home-away-from-home. From upholstery to flooring and interior design – these expansive villas bring in a fresh new energy to complement the serene tropical setting: an amphitheatre of sun, sand and sea. With a private kitchen and dining for up to eight people, guests can truly enjoy the seclusion that this accommodation offers.
"The infinity pool and beautiful outdoor décor offer an immersive experience, while the private entrance provides an 'away from it all' feeling, while still being well-looked-after by the mae baan (personal attendant) on call," shares Macall.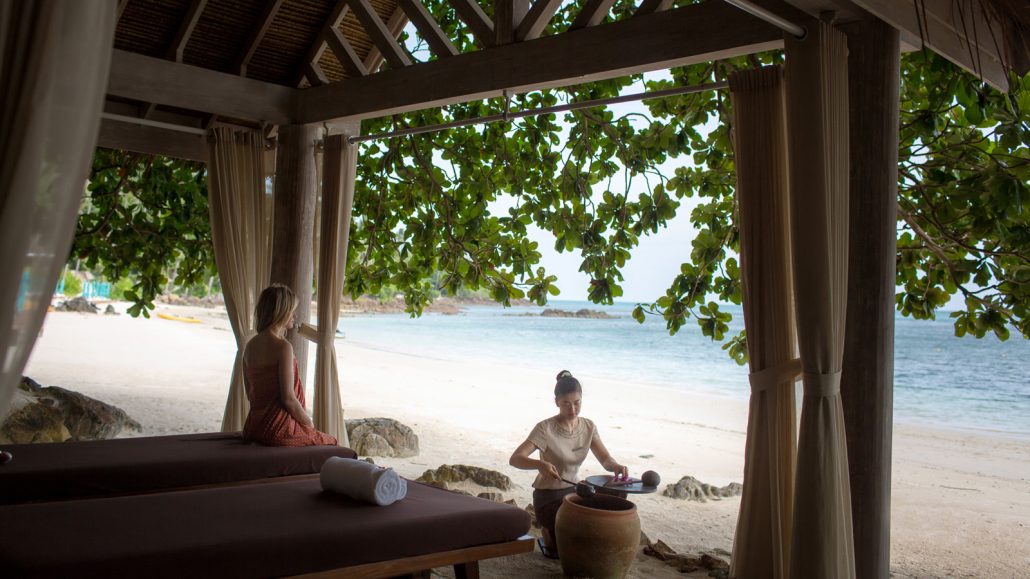 Extend Your Stay
For stays of 15 nights or more, the Resort offers a host of benefits including spa experiences, consultation with the culinary and spa teams to personalise dining or relaxation experiences and more.
"Discover a new space that complements your lifestyle. While the experience may look different, it will feel the same. Our dedicated team is committed to delivering the same intuitive service and personalised care for which we are known for and trusted the world-over," Sean reassures.
Location