With a proud boatbuilding heritage spanning over 42 years, Riviera is renowned for using the finest methods to handcraft motor yachts that are internationally acclaimed for their build materials, structural strength, and luxury finishes. Powerful 3D motor yacht design technology is harnessed by the Riviera design group to allow them to bring to life their very latest creations.
Driven by a passionate and experienced team, 3D computer-aided design (CAD) and computer-aided manufacturing (CAM) offers a comprehensive, world class process for yacht design and building at Riviera.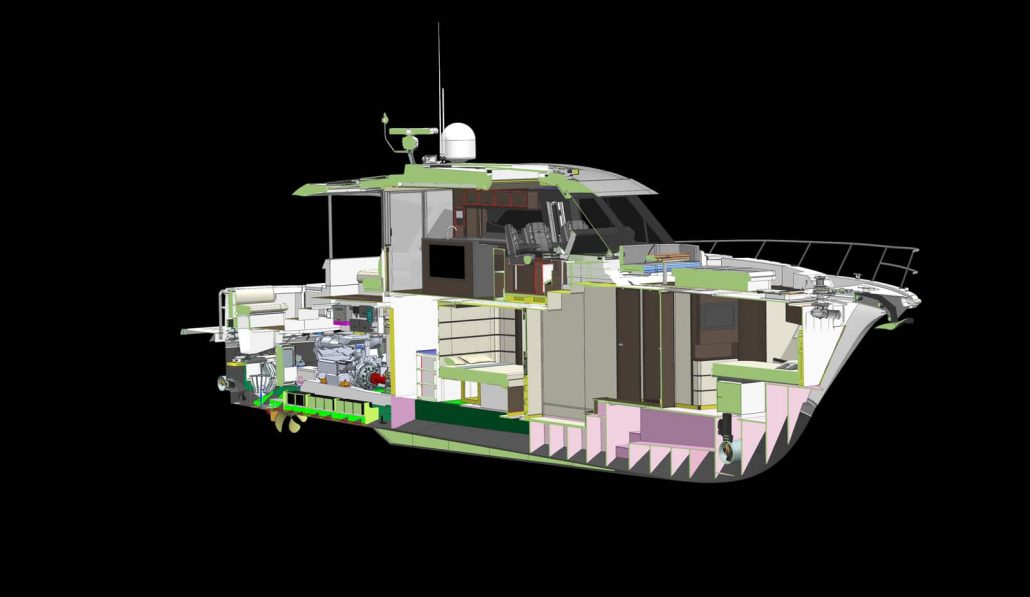 3D CAD Modelling
Utilising 3D modelling software, solids and surfaces are added to 2D vectors such as points, lines and arcs to create the motor yacht design. Integrated into the process is naval architecture software, which provides tools for hull modelling, structural analysis, comprehensive stability and resistance predictions. The primary advantages of using 3D CAD in boatbuilding are the ease of design, speed of construction and the ability to reuse information.
The 3D CAD assembly
Traditional 2D CAD systems focused on hull formation, naval architecture calculations and structural schematics – essentially this was old-style drafting on a computer. However, leading 3D CAD software is utilised by the Riviera design team to create the thousands of different components that make up a motor yacht and, critically, it enables a 'whole of vessel' blueprint that illustrates how the parts come together – from the hull to the timber joinery of interior cabinetry.
The first step in creating a motor yacht is the hull design. Its parameters are set by considering its length, beam, deadrise (the angle between a horizontal plane and the hull surface), performance, seakeeping and stability. A hull must maximise strength and space while minimising weight. Once established, engineers can determine the yacht's fuel position for appropriate weight distribution.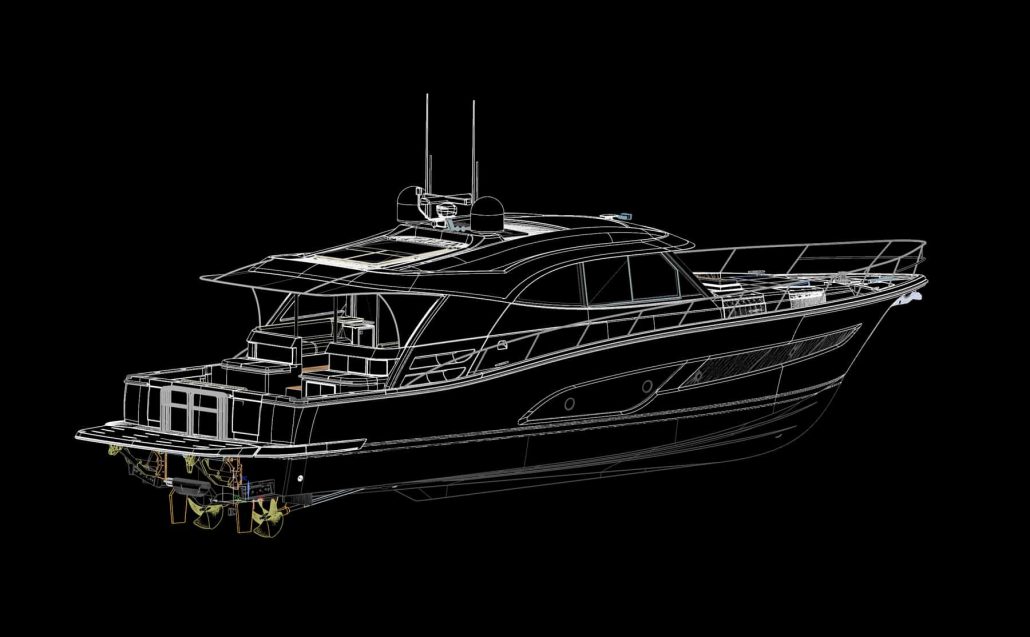 There is a balance between creating a hull that's fit for purpose while offering enhanced accommodation and living spaces. Hull structure, head space, usability and aesthetic appeal all must be considered. Once this is established, the team can work through the general assembly: how the cabins and living areas come together. A grid and floor structure are designed, and the necessary and appropriate core materials, composites and laminates are selected.

One of the great benefits of working with 3D CAD is that multiple trades can work on a design at the same time: exterior designers, interior designers (joinery trade), naval architects, mechanical engineers, electrical engineers, and production engineers.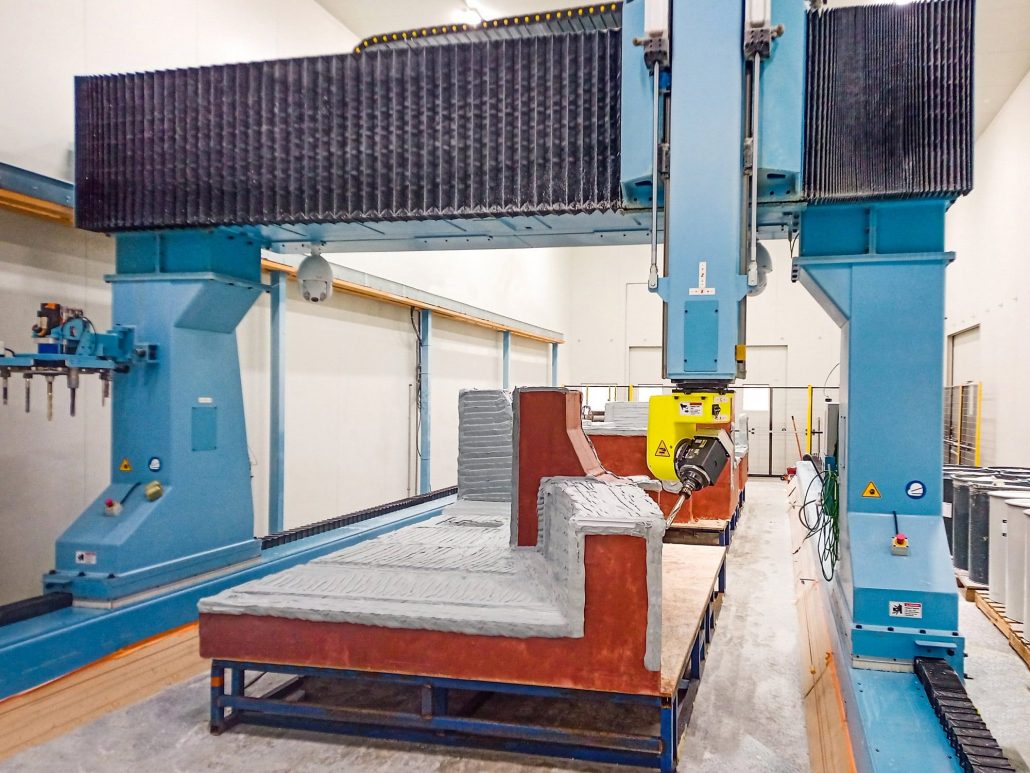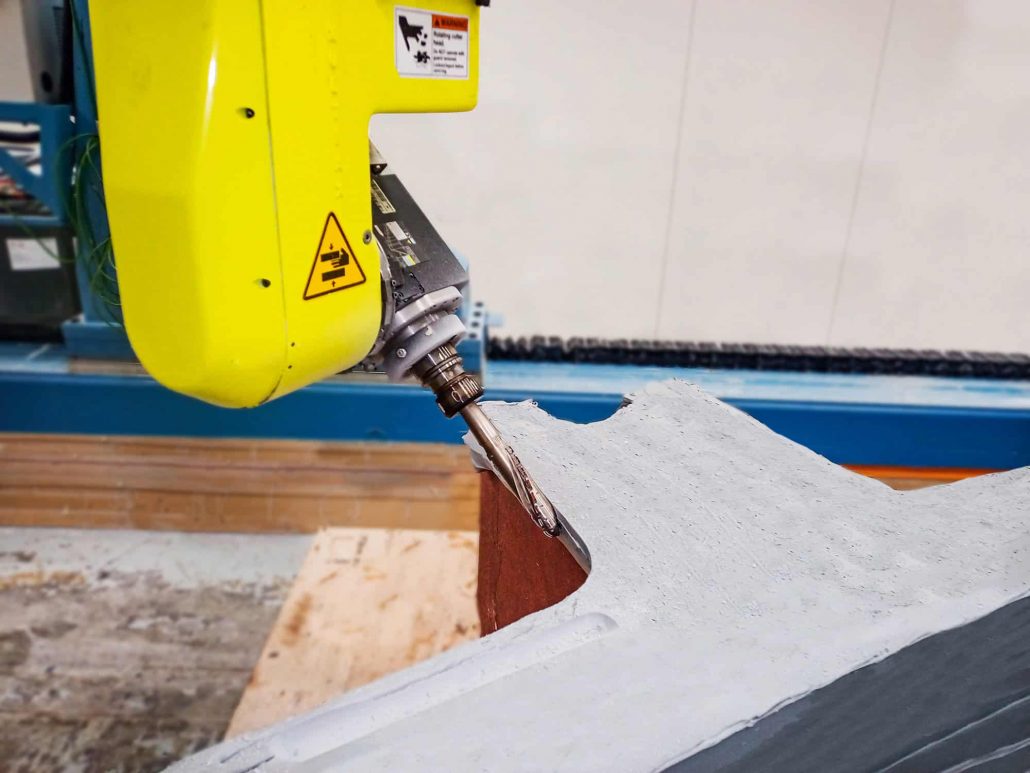 CAM: Five-Axis Computerised Numerical Control (CNC) Machining
The deployment of Five–Axis CNC machining provides exacting detail that is precise to the millimetre of CAD specifications. It is employed to create the production model, or plug, from which the moulds are built for the hull, deck, flybridge and hardtops.
The Five-Axis refers to the various degrees of freedom that are possible in the computer-controlled equipment used to cut, shape and create different parts and prototypes. These degrees of freedom are fundamental to motor yacht building as straight lines are rare as boats primarily feature curves.
Thousands of individual pieces of timber and composites are also designed in 3D CAD and manufactured with CNC machines. Other components such as stainless-steel fittings are manufactured in-house from drawings produced from 3D CAD.
Finite Element Analysis (FEA)
This is a computer-based method of analysing a motor yacht's strength and rigidity. FEA uses mathematical models to understand and quantify the effects of real-marine conditions on a specific part or assembly. The software simulates a marine environment and visually illustrates how the different composite materials react to opposing forces, that is, water pressure. These simulations allow engineers to optimise space by going to a finer level of stress analysis.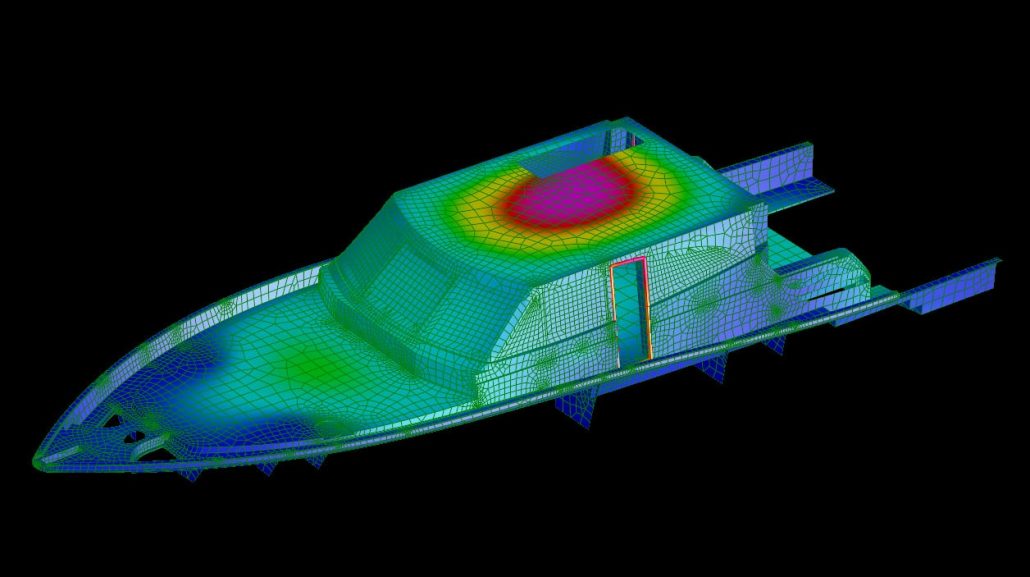 Photo realistic rendering and virtual reality
Here a luxury motor yacht is brought to virtual life. Photorealistic rendering is a type of 3D rendering from where the final digital image is very difficult to distinguish from a photograph of the finished product. It is particularly useful when determining the direction of timber grain, lighting compositions and shadow edges. Virtual reality uses the same core designs to analyse the space and functionality of interior spaces, including the usability of the engine-room design. The objective is to create a user-friendly environment in order to study ergonomic aspects.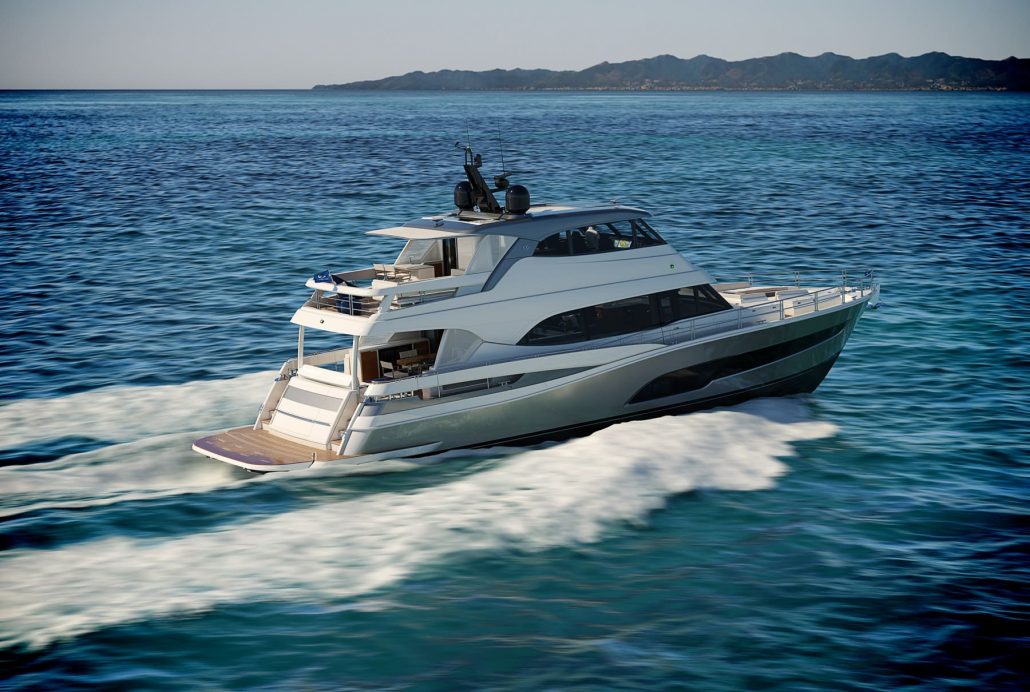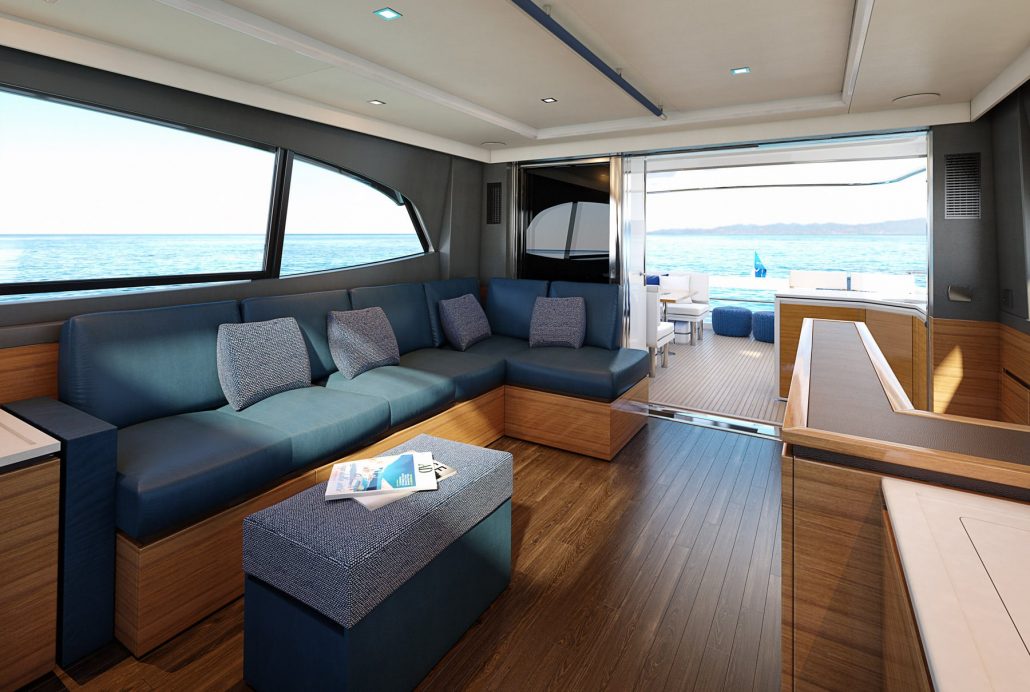 Together these technologies allow the highly talented design team to create the luxury finish and attention to detail for which Riviera motor yachts are internationally renowned.