2020 was a special year for Riviera, as Australia's Most Awarded boat manufacturer celebrated its 40th anniversary. 1980 – 2020 – 40 years of Evolution.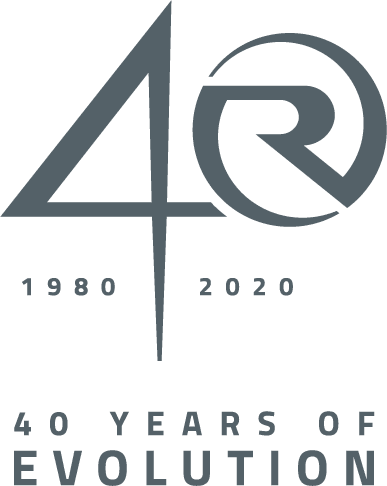 Whilst we were all looking forward to joining our friends from Riviera at one of the year's yachting shows and raising a glass with them, unfortunately, the world had other plans. Nevertheless, we couldn't let the year pass without a special mention to Riviera, and everyone who has played a part in the company's history along the way.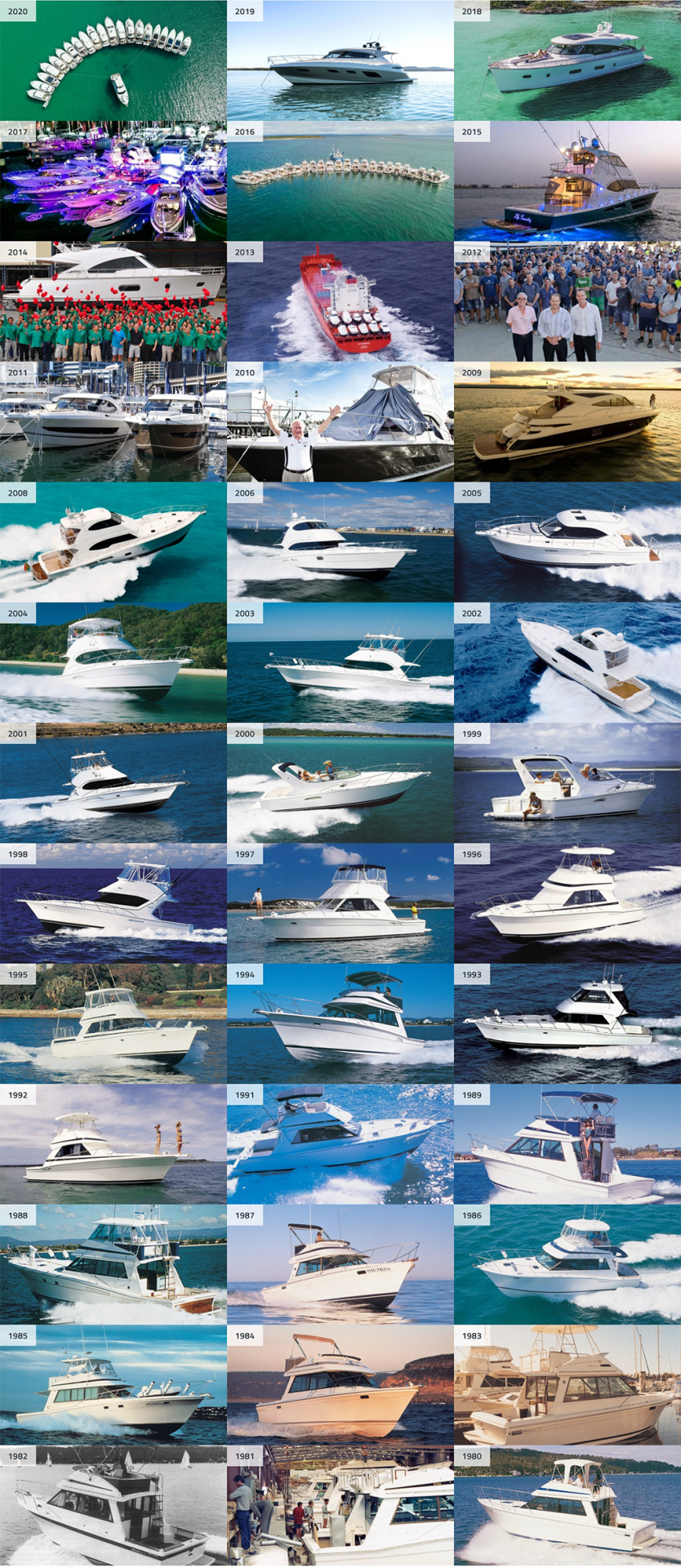 Here at Lee Marine, we are incredibly proud to be the longest-serving Riviera dealer in the world (since 1999) and have had the pleasure, and continue to do so, of introducing many friends and customers to these incredible luxury cruisers. As a small homage to Riviera, we present you with some images from along the way, as well as some of the exciting new models that premiered in 2020.
72 SPORTS MOTOR YACHT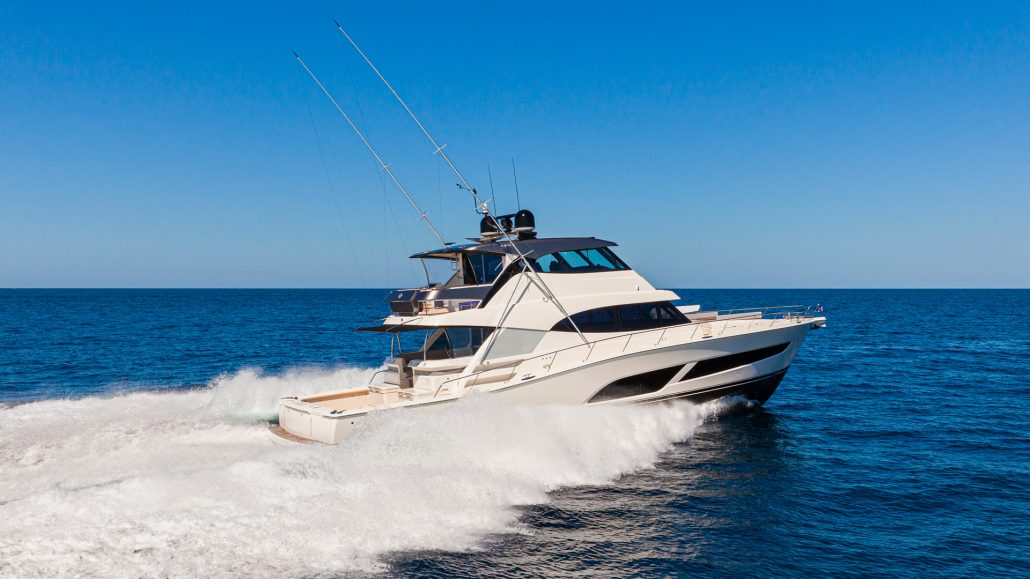 64 SPORTS MOTOR YACHT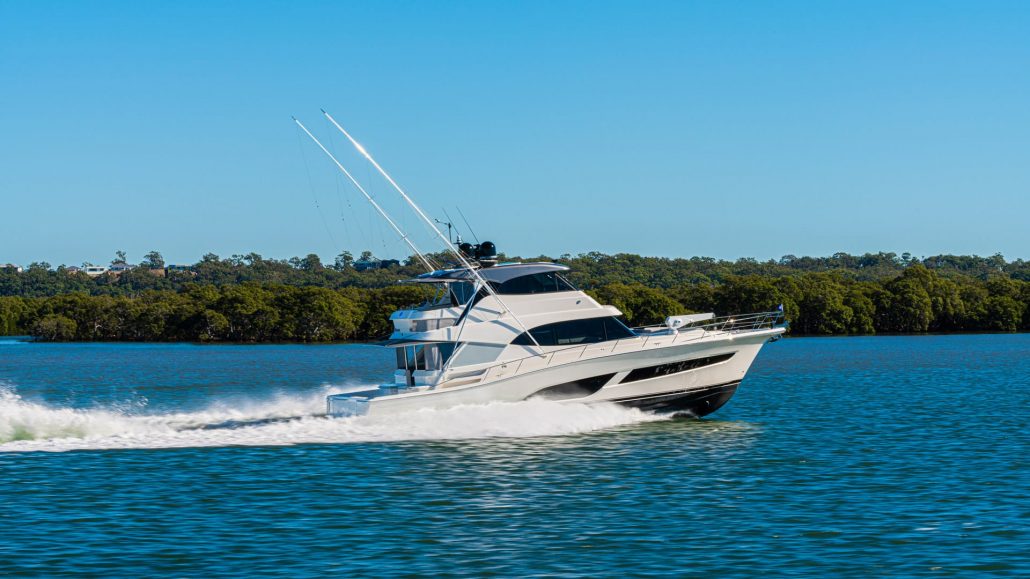 50 SPORTS MOTOR YACHT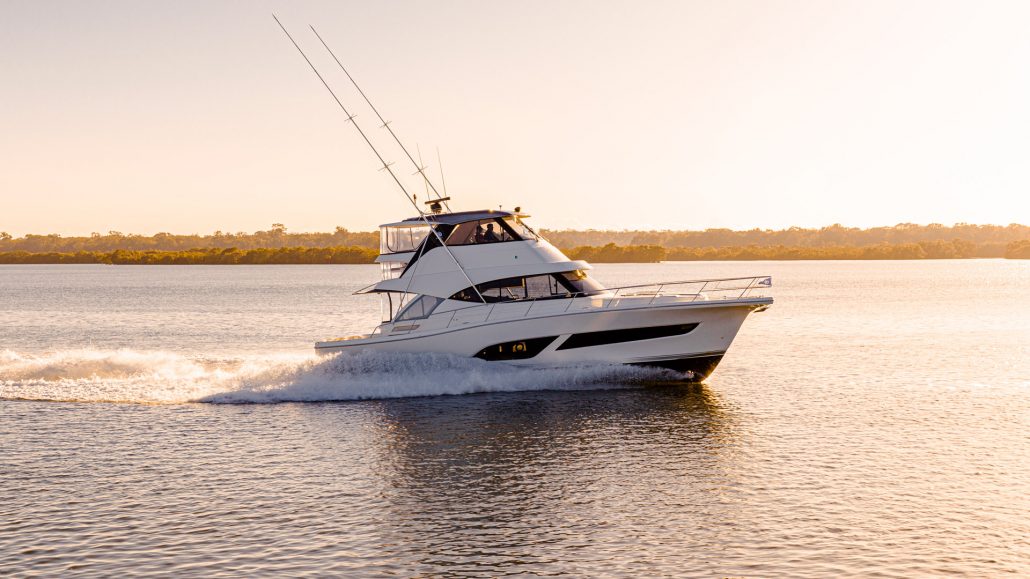 505 SUV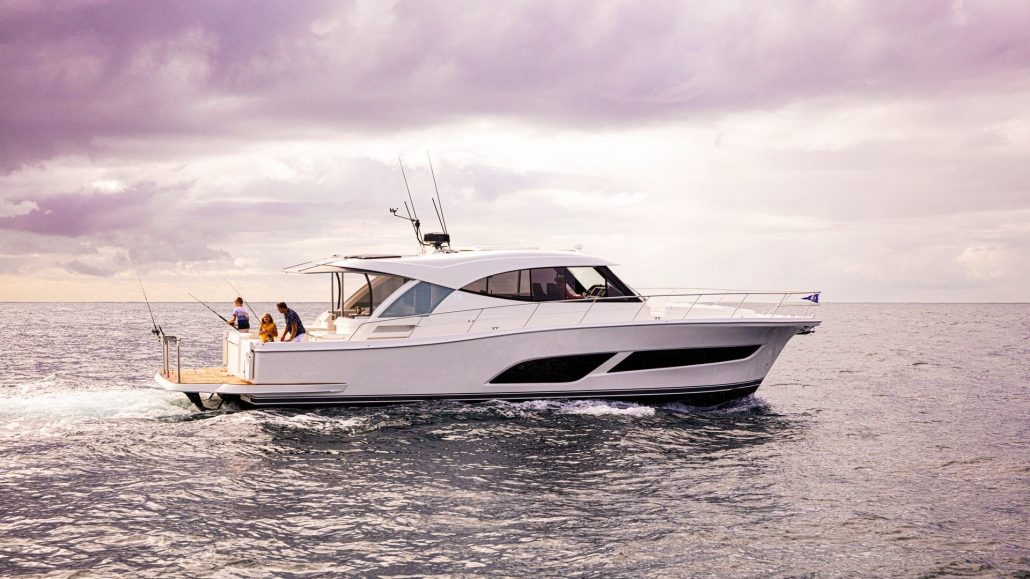 The evolution of Riviera continues to gather pace, and 2021 promises to be another landmark year with the release of the most exciting and highly anticipated Riviera yet. Watch this space Riv fans……….